The Great Kapok Tree
Unit 3 – Patterns in Nature
Concept Question: What are some patterns in nature?
Week 5 – The Great Kapok Tree
Weekly Question

Vocabulary Words

Skills & Strategy

Spelling Words

How are living things connected?

mountains

Generalize

its

hers

landmarks

Suffixes – ous,

-ate

ours

theirs

wilderness

mine

brother's

canopy

Author's Purpose

yours

brothers'

dangle

Irregular Verbs

family's

teacher's

dappled

Story Structure

families'

teachers'

fragrant

man's

aunt's

pollen

men's

aunts'

pollinate

girl's

boy's

slithered

girls'

boys'

wondrous

Challenge Spelling Words

country's

witnesses'

countries'

laboratory's

witness's

laboratories'
Read Aloud Story Podcast - In One Era and Out the Other
While listening to the story, use details to make generalizations about Mama.


Click on the file linked below to open a vocabulary chart for this story.
Build Background Knowledge
Click on the file linked below to open a concept web to list ways to conserve natural resources.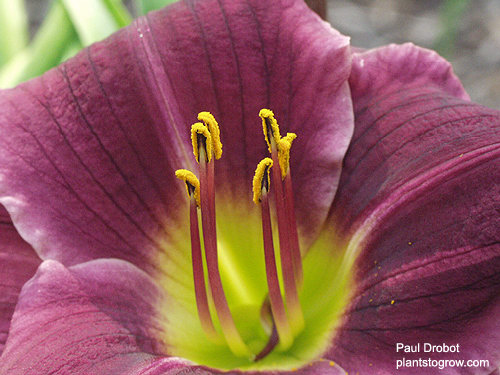 For more Rain Forest photos or to do some of your own research on Rain Forests visit the websites listed below:
Video
Discovery Education Video
Username: nasdgrade4
password: student
The Magic School Bus: Inside the Rain Forest (30 minutes)
Generalize
Hunter recycles newspapers and bottles.

He helped clean up a local park.

At school, he organized a drive to collect money to

save an acre of rain forest.
What generalization can you make about Hunter?
•

Generalizations are broad statements or rules that apply to many examples.
- can be
VALID (logical)
or
FAULTY (wrong)
You can evaluate generalizations that characters make in a story, and you can make generalizations about characters based on what you read.
Strategy: Story Structure
A good reader pays attention to how fictional stories are put together. Besides your characters and setting a story will have
Beginning (the problem)
This is when you find out what is conflict or problem that the main characters in the story face.
Middle (rising action & climax)
Rising action is when the story builds. The characters might be trying to solve the problem but their first attempts are failing.
The climax or turning point of a story is usually the most exciting part of a story. It is when the characters are at their greatest moment of crisis. They may have finally figured out what is causing their problem and a way to solve it. Shortly after the climax the problem is resolved and the story ends.
Ending (resolution)
The resolution is the end of the story. It occurs after the climax and the reader learns what happens to the characters once the problem has been resolved.
Click on the link below to review more information about story elements using the tale of Cinderella.
http://www.learner.org/interactives/story/index.html
Vocabulary Strategy - suffixes
•
-ate means "supply or treat with _______"
alienate – means to treat by ignoring
pollinate - means supply with pollen
hydrate - means supply or treat with water
•
-ous means "full of _______"
wonderous - means full of wonder
curious - means full of curiosity
gracious - means full of grace
joyous - means full of joy
To decode words:
1.

Look for base work you know.

2.

Check for suffix –ous or –ate.

3.

Ask yourself if the suffix changes the meaning.

Try that meaning in the sentence. Does it make sense?
Dialogue
Click on the link below for rules on punctuating dialogue.
Suffixes
The graceful jaguars silently wait. Will they be left homeless?
What does each underlined word mean?
What is the base word?
Suffix - a word part that comes at the end of a base word and changes the meaning of the word.
grace

ful

-

full of

grace
silent

ly

-

in a

silent

way

home

less

-

without

a home
Find something in the room that illustrates each of the

following words:

What is the base word?

Skim and scan through the story, The Great Kapok Tree. List words with suffixes - ly, -less, and -ful. See how many you can find.

Rain Forest Web Quest

Click on the link below to learn more information about the Rain Forest.

http://www.stpes.ccs.k12.nc.us/lcandler/tropical.htm

Irregular Plural Nouns

Click on the links below to play games to practice identifying and using irregular plural nouns.

http://eslgamesworld.com/members/games/ClassroomGames/Quizshow/Irregular%20Past%20Simple%20Quiz%20Show/index.html?zoom_highlight=simple+past


http://www.eslgamesplus.com/past-simple-irregular-verbs-esl-grammar-interactive-activity-online/


http://www.macmillandictionary.com/us/verb_wheel/

Walk the Plank - fun game
http://www.firstschoolyears.com/literacy/sentence/grammar/verbs/interactive/irregular.htm