Interested in Odyssey of the Mind for your student? Contact Mrs. McCann for more info!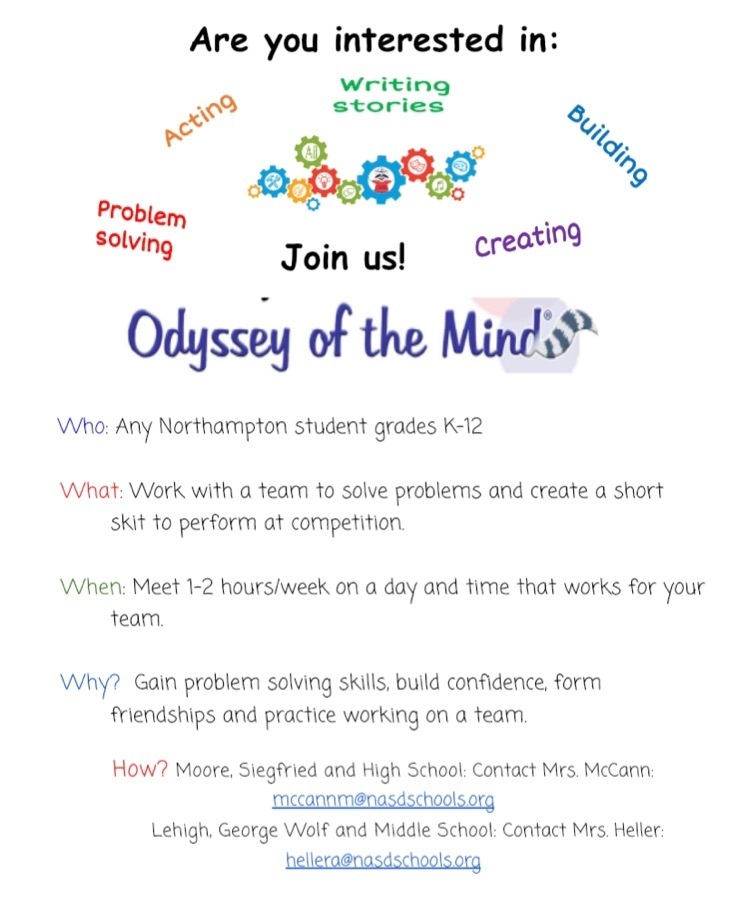 Boro-Thon is live! A walk/run event to raise money for our school! Bit.ly/borothon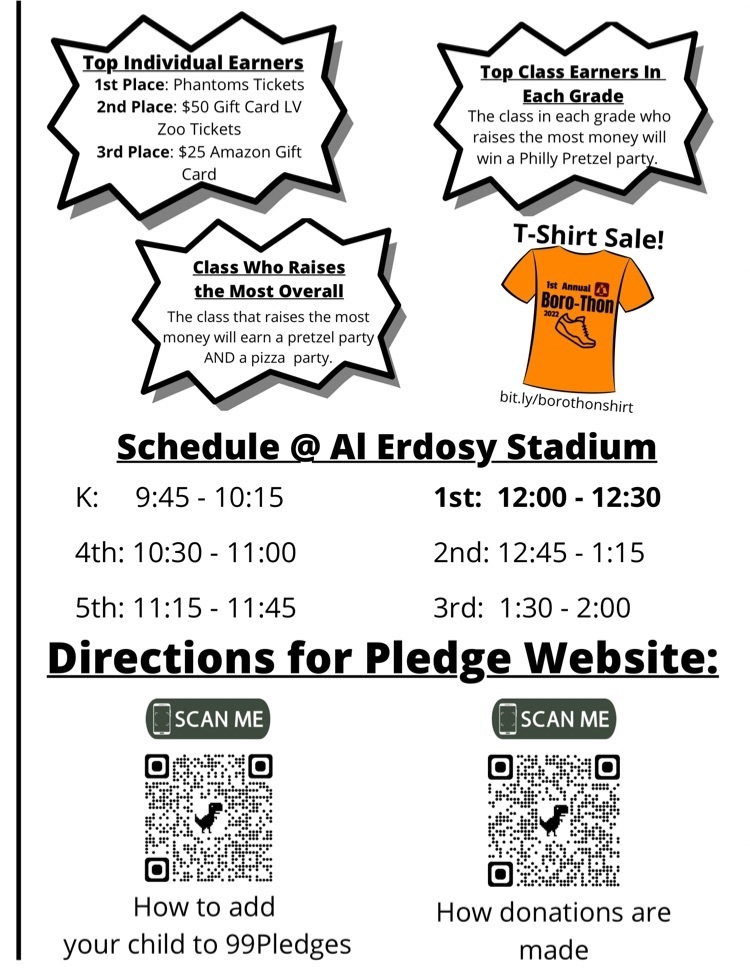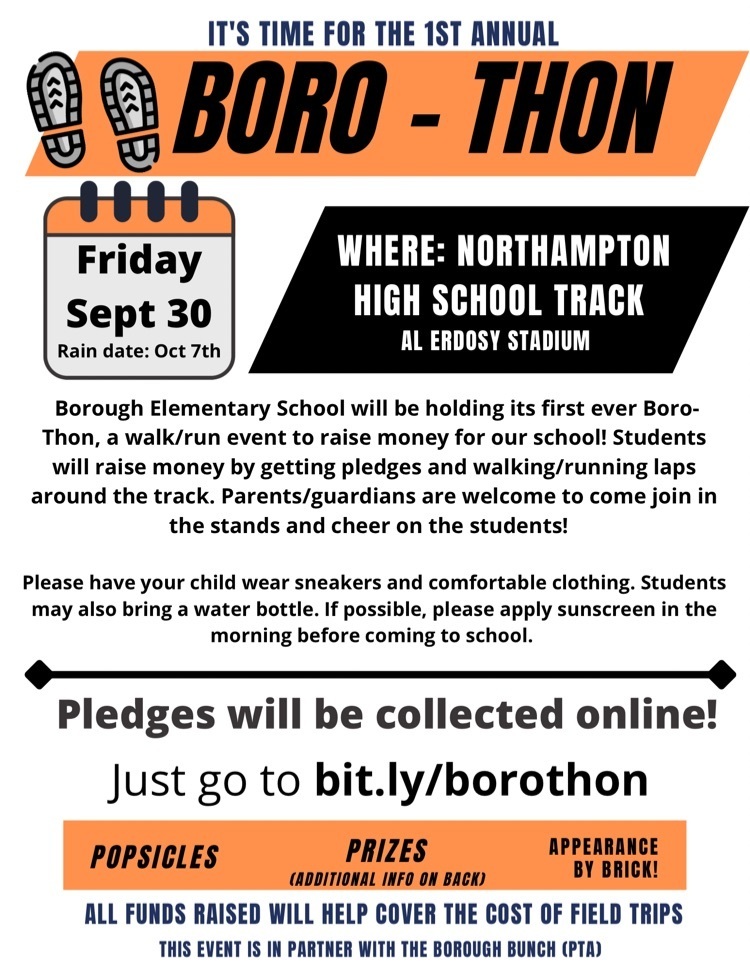 What an amazing first day of school! Now, let's see all of those first day of school photos! Please submit them as comments on our Facebook post!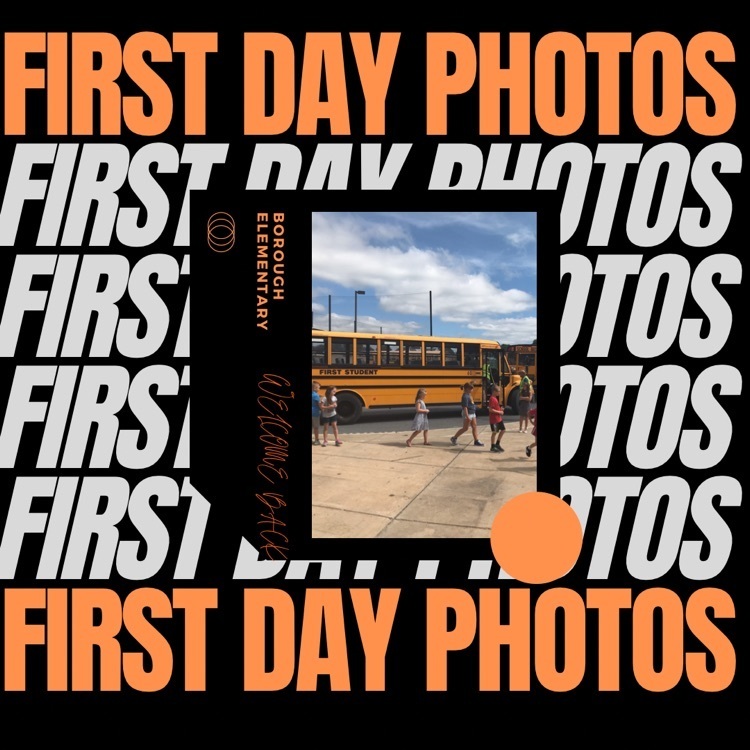 The youngest members of our Borough Family are ready for the school year! Check out our school's Facebook page for all of the photos from Kindergarten and First Grade Meet the Teacher!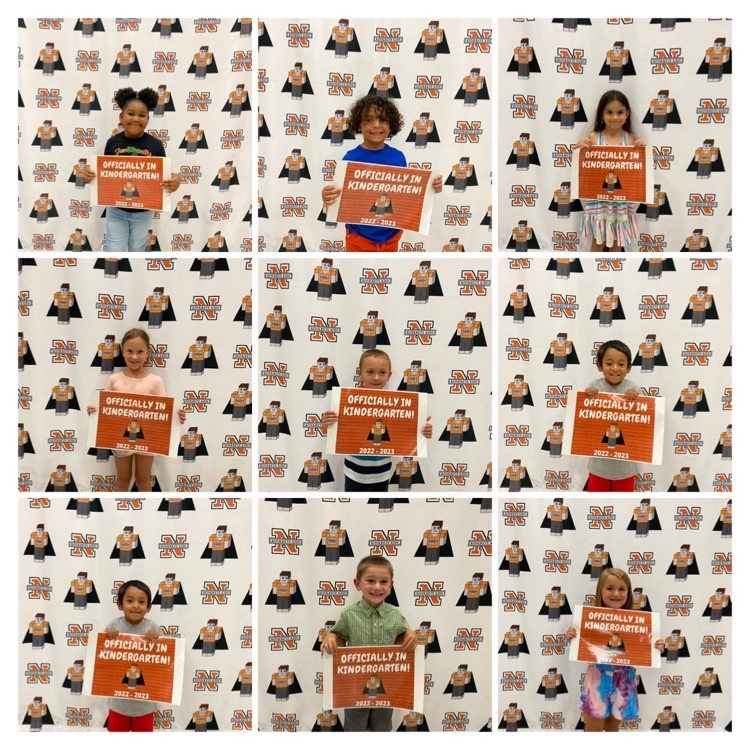 Our custom clothing order closes soon! Order online today bit.ly/back2sale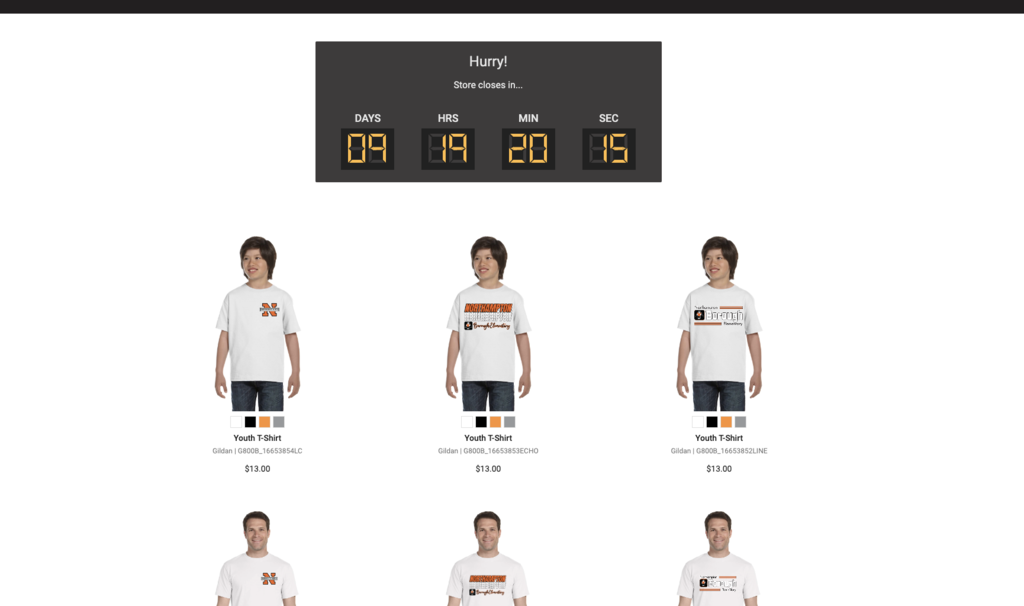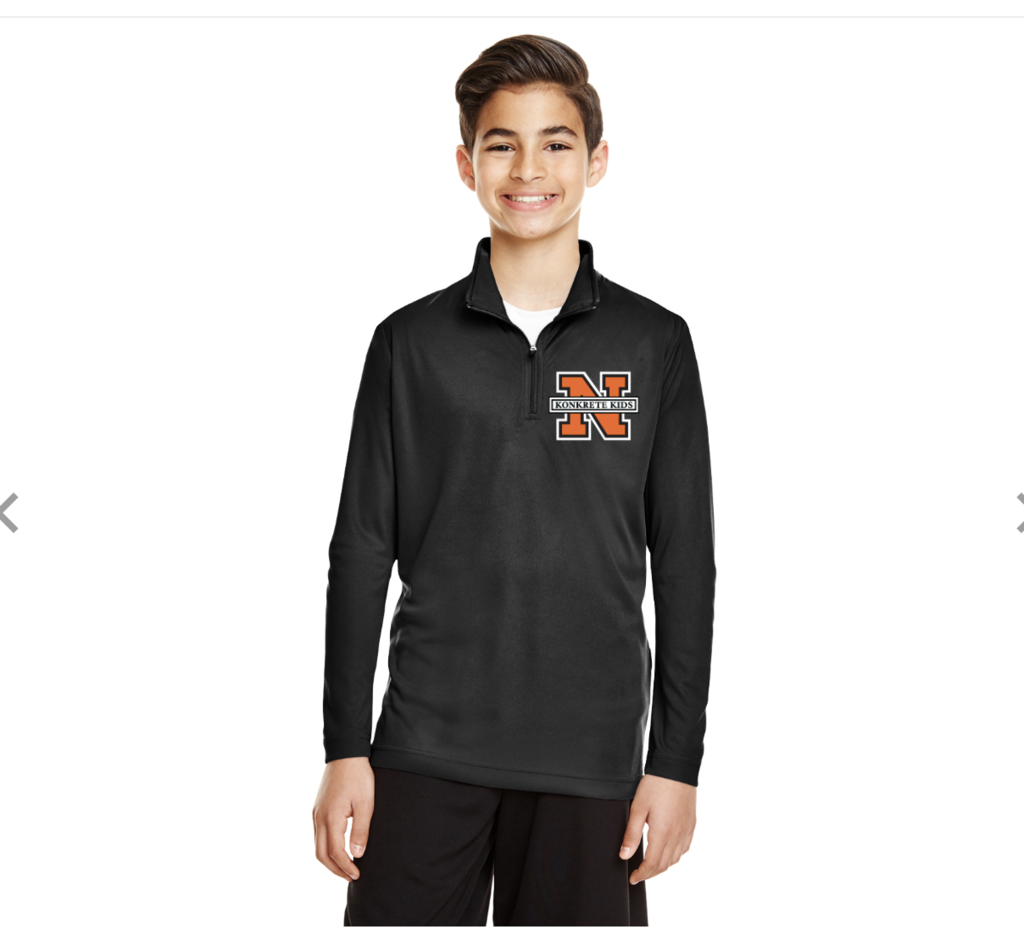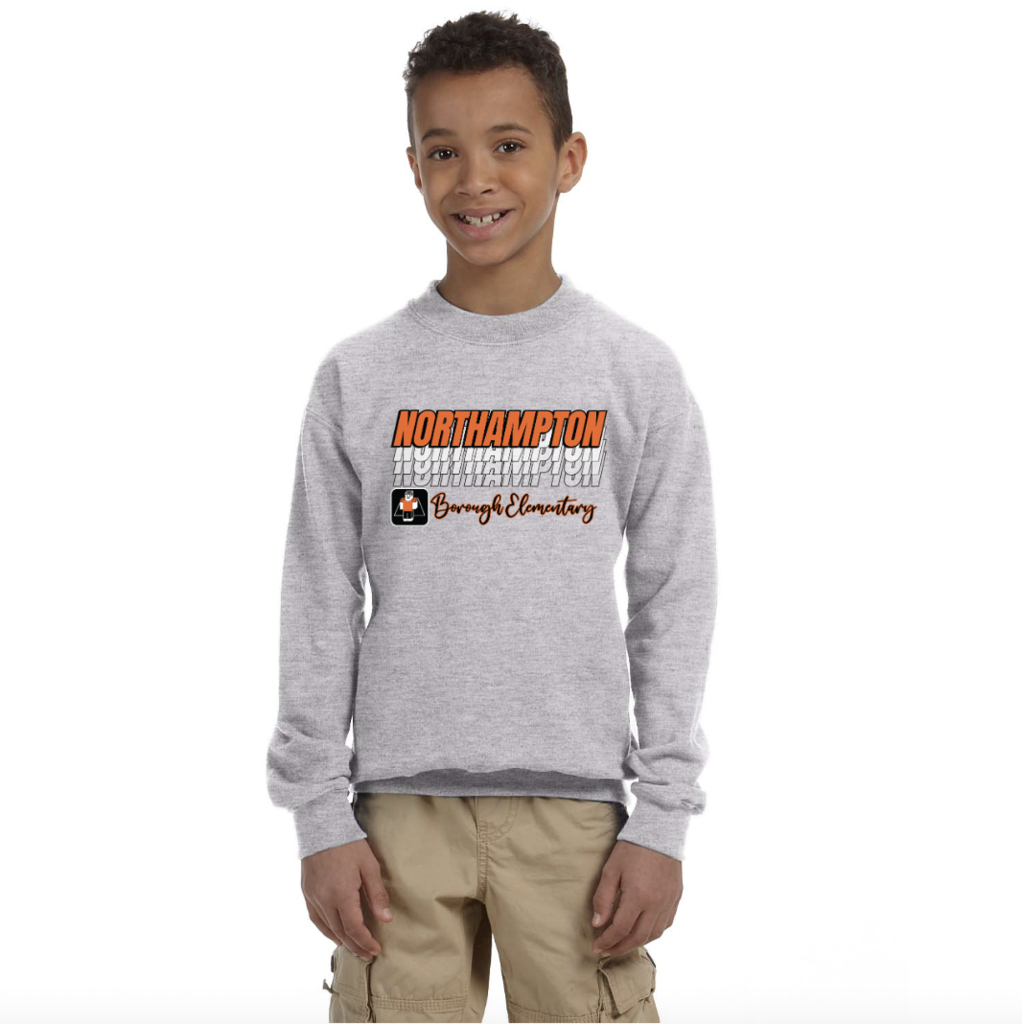 Take a book, leave a book, love a book, keep a book! Thanks to our Borough Bunch (PTA) both of our buildings now have Free Little Libraries! Be sure to check them out with your kiddos before summer ends. There may even be surprises tucked away in a book!

Upcoming back to school dates! As we get closer to the start of the school year please mark these dates on your calendars!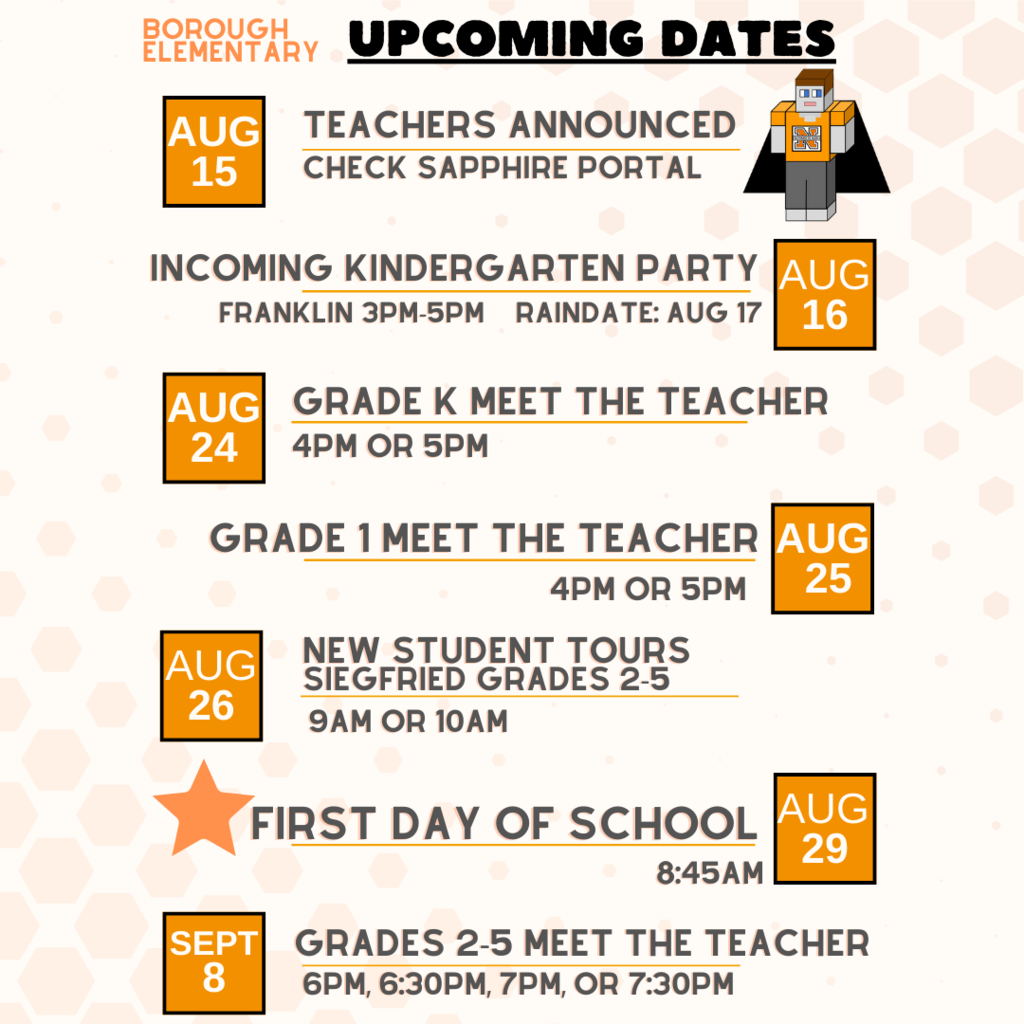 If you are still interested in a Pre-K Program for this school year for 3 & 4 year olds, or know of someone in the school district who is interested, there is still room in the Pre-K classroom at Lehigh Elementary, Moore Elementary, and Northampton Borough Elementary Schools.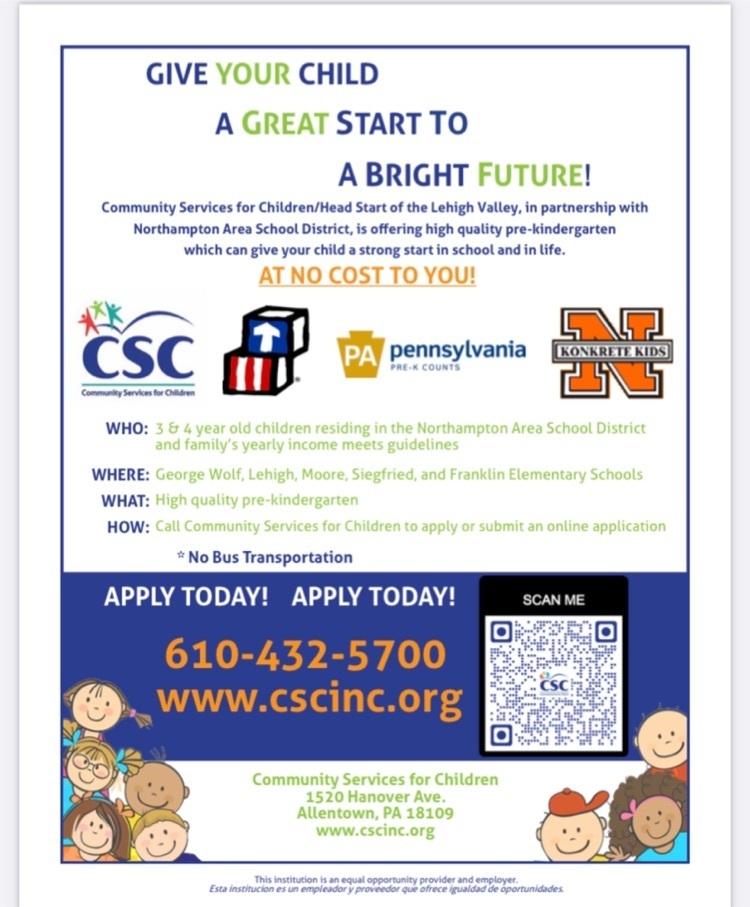 Our Incoming Kindergarten Parking Lot Party is coming! We hope you can join us for a party in the parking lot! Incoming K families can RSVP here bit.ly/franklinparty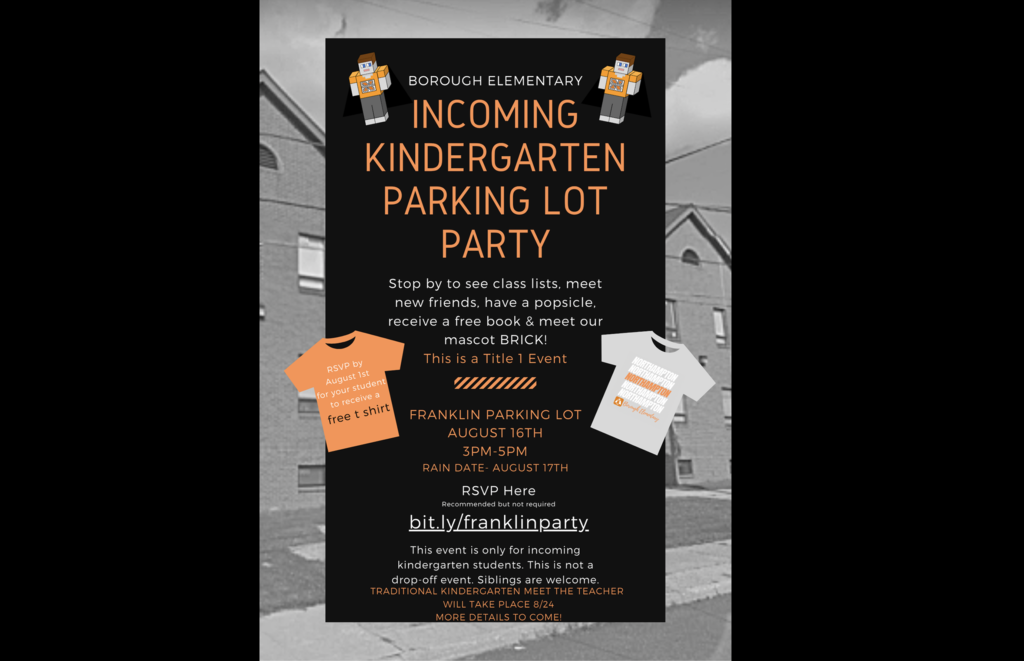 🚨Back to School Clothing Sale🚨 Order online and receive on or around 9/7. Items can be sent home with students, or picked up on 9/7. All proceeds benefit school wide activities. Order online now! bit.ly/back2sale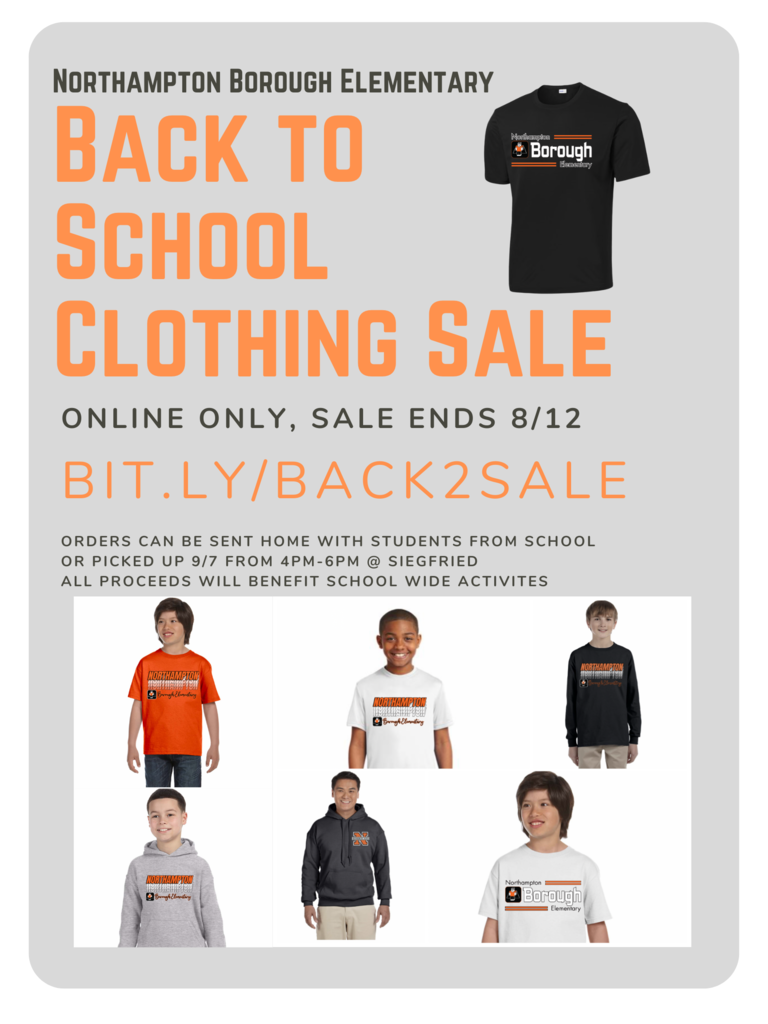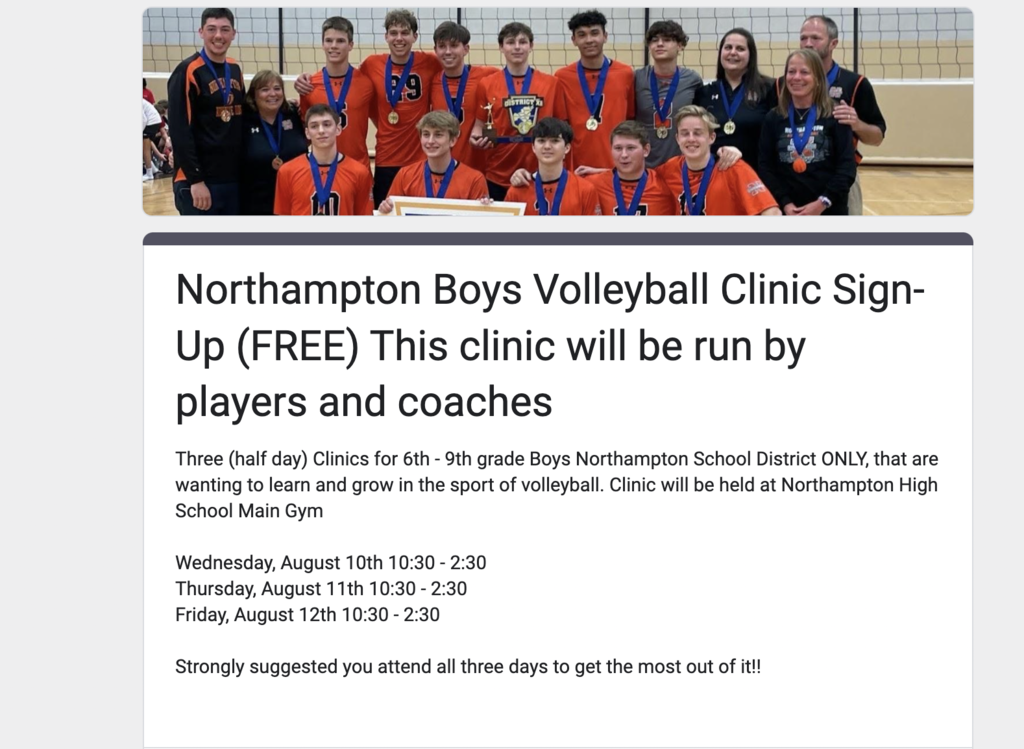 We would like to officially welcome Mrs. Kaitlynn McNally to our Borough Family as our new assistant principal! #BoroFamily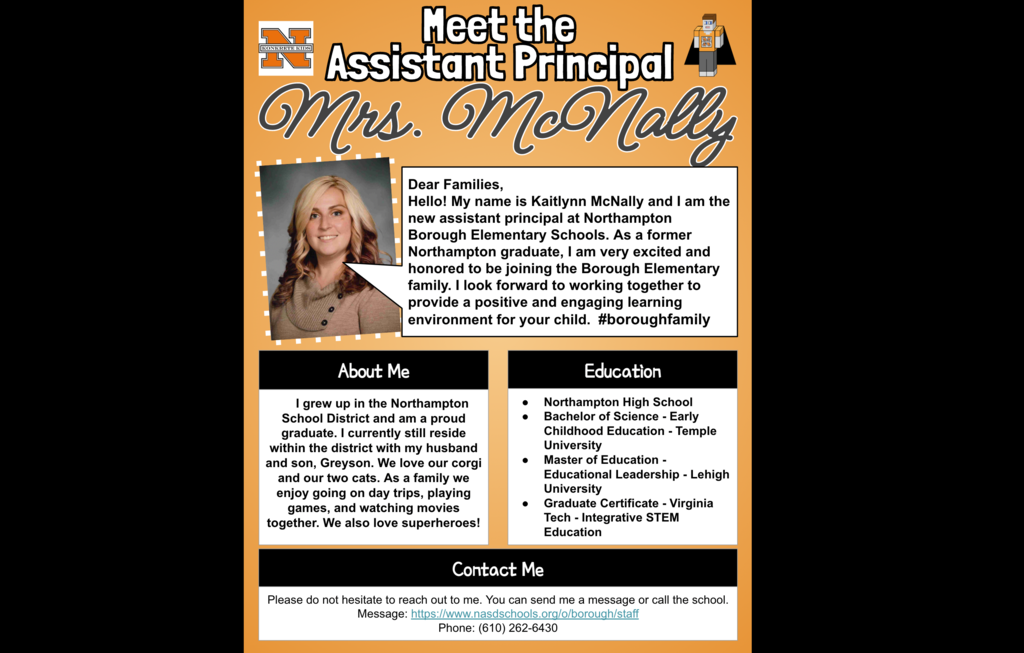 Attention incoming kindergarten families! We are excited to welcome you to Franklin! We hope you can join us for a party in the parking lot! Incoming K families can RSVP here bit.ly/franklinparty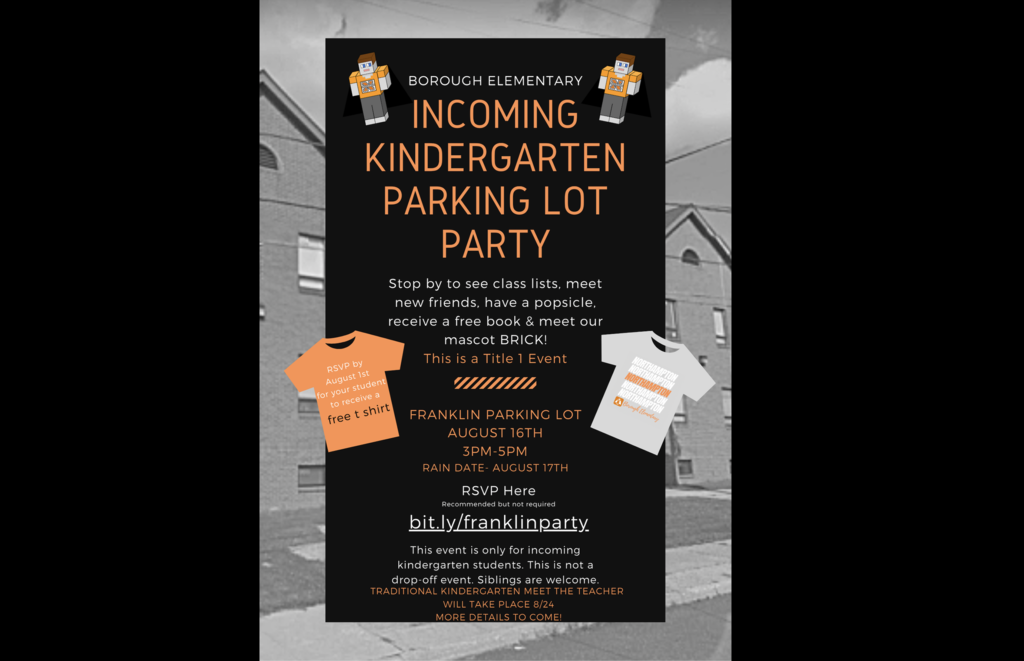 A reminder that the District will have a presentation on facility improvements, enrollment trends, and the impact on District Elementary Schools, Thursday, June 16, 6:30 pm, in the HS Auditorium. Have a great night!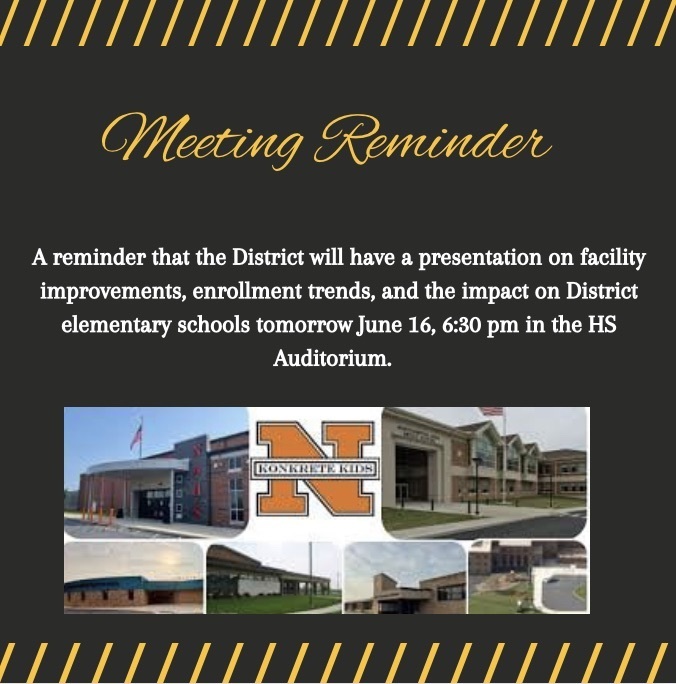 Great job to all of our Mogel Ball athletes this season! Congratulations to Lime Green and Pink for making it to the Championship. An extra special congratulations to Lime Green for taking the gold! Keep working hard kkids! Thank you, Mr. Mogel, for another amazing season. Your hard work and dedication over the last 21 seasons will never be forgotten. Good luck to you in all that you do! #kkidpride #boroimpact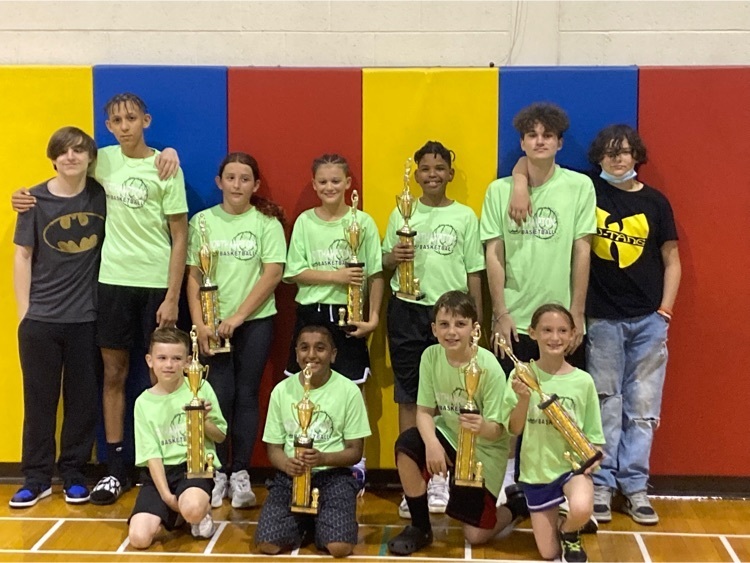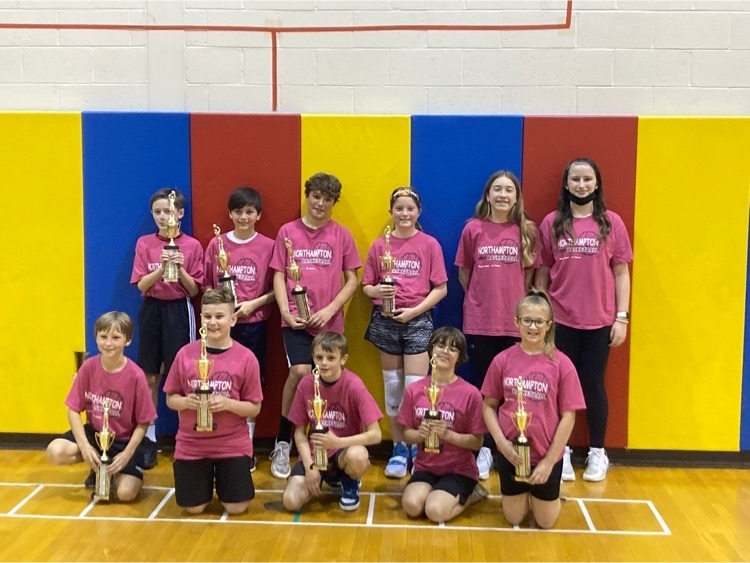 Congrats to Mr. Mogel's classes on their reading accomplishments!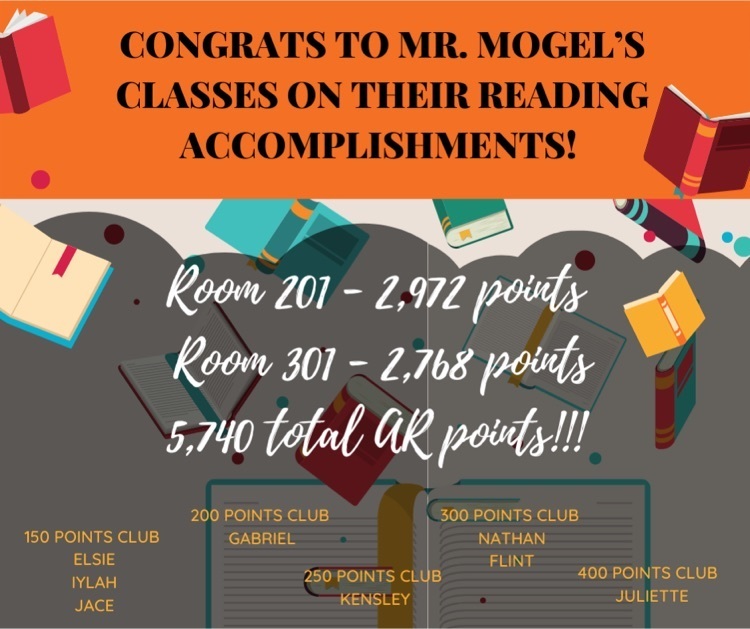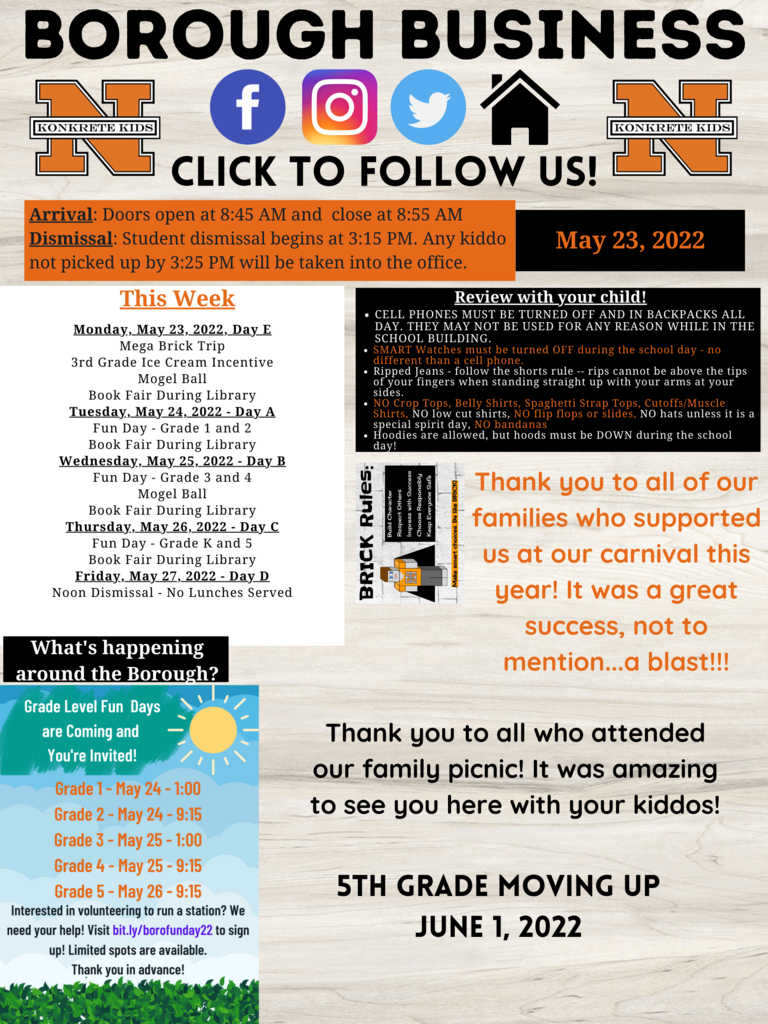 We hope to see everyone this time tomorrow at the Carnival and Food Truck Festival! 8 Food Trucks and more! This event is open to all! Last chance to save money with the wristband presale, ends tonight at 9pm. Bit.ly/borospring22