NAHS presents "Mama Mia!" Location: NAHS Auditorium Dates/Time: March 24, 25 & 26 @ 7:00pm & March 27 @ 2:00pm Cost: $12 - General / $10 - Student/Senior/Faculty/Military Tickets: Available at door OR online at:
https://www.showtix4u.com/event-details/61484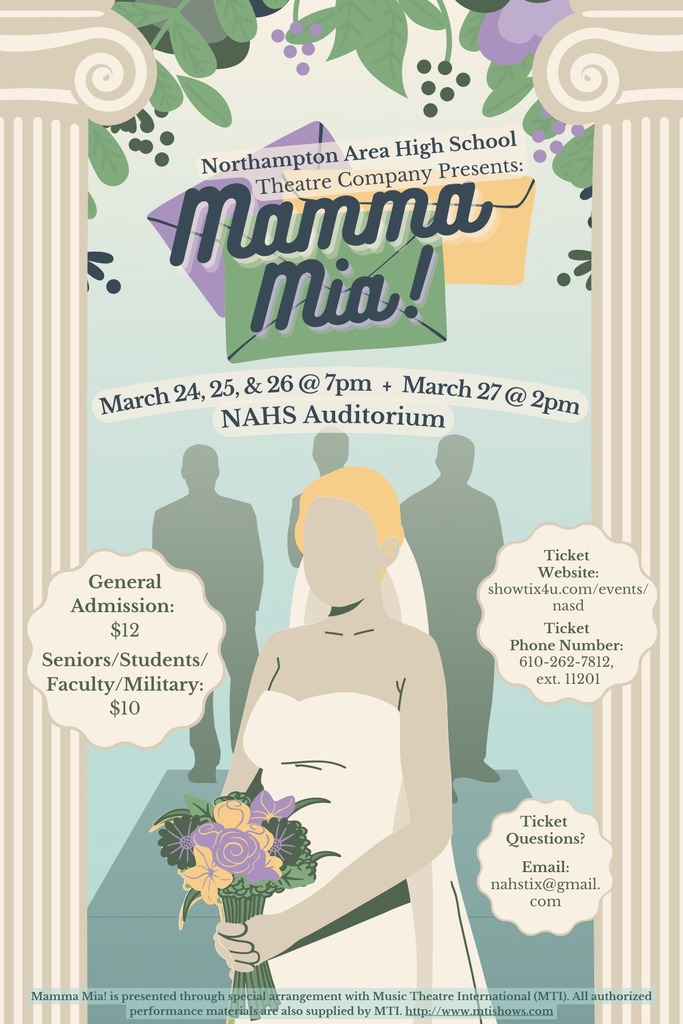 Some great opportunities in the Northampton Area School District for substitutes! Scan the code for more information and to apply. We have great schools, with great students!!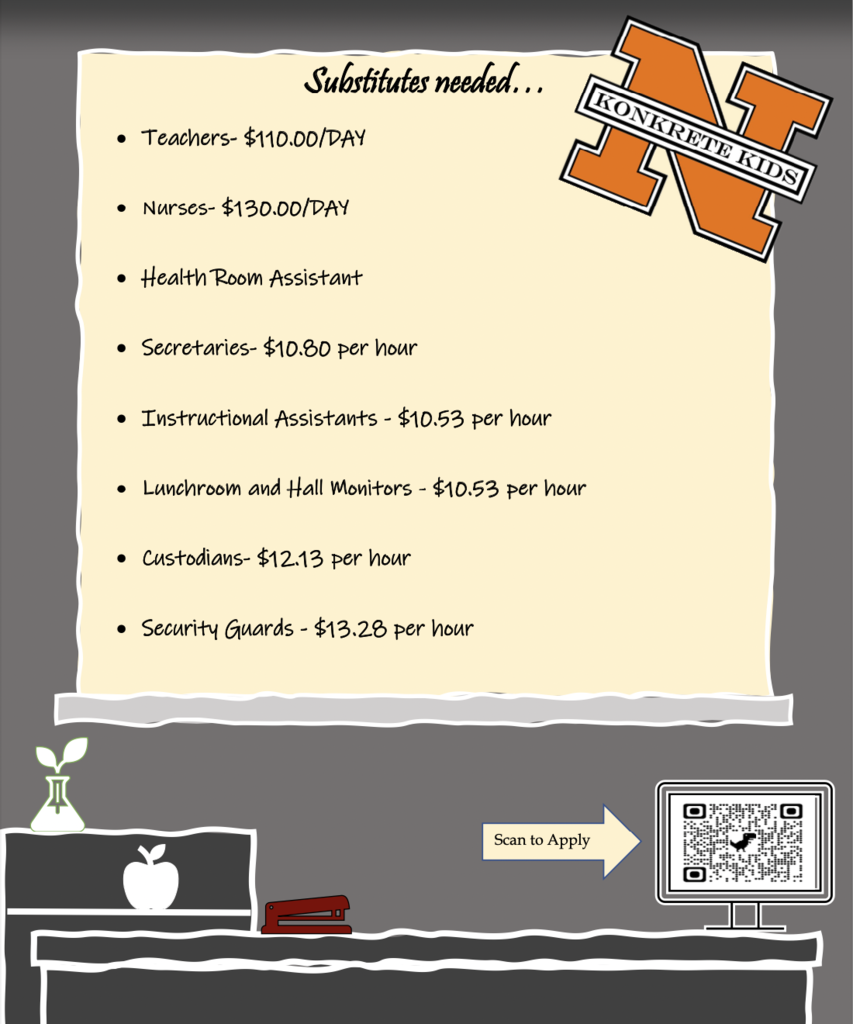 WOW! Thank you Moore friends and families! This year we have raised over $16,000 for our school. None of this could have been possible without YOU! We are grateful for you and all that you do for your students and Moore Elementary.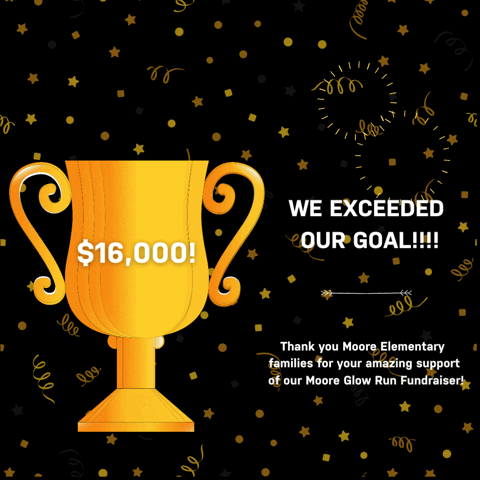 We hope your student (and you) had a blast Friday during your Glow Run Celebration! However, we want to remind you that PLEDGING CLOSES THIS FRIDAY (March 11)! We are so grateful for everyone who helped make this year's program so successful!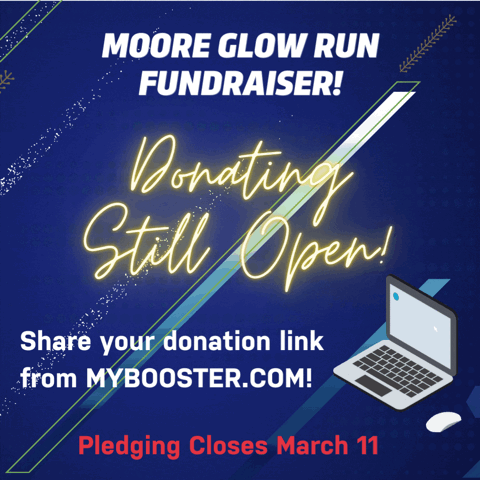 We're proud of our students, families, teachers, business sponsors, staff, and so many more. It's been an incredible event, and with your help, we were able to raise $15,000!🎉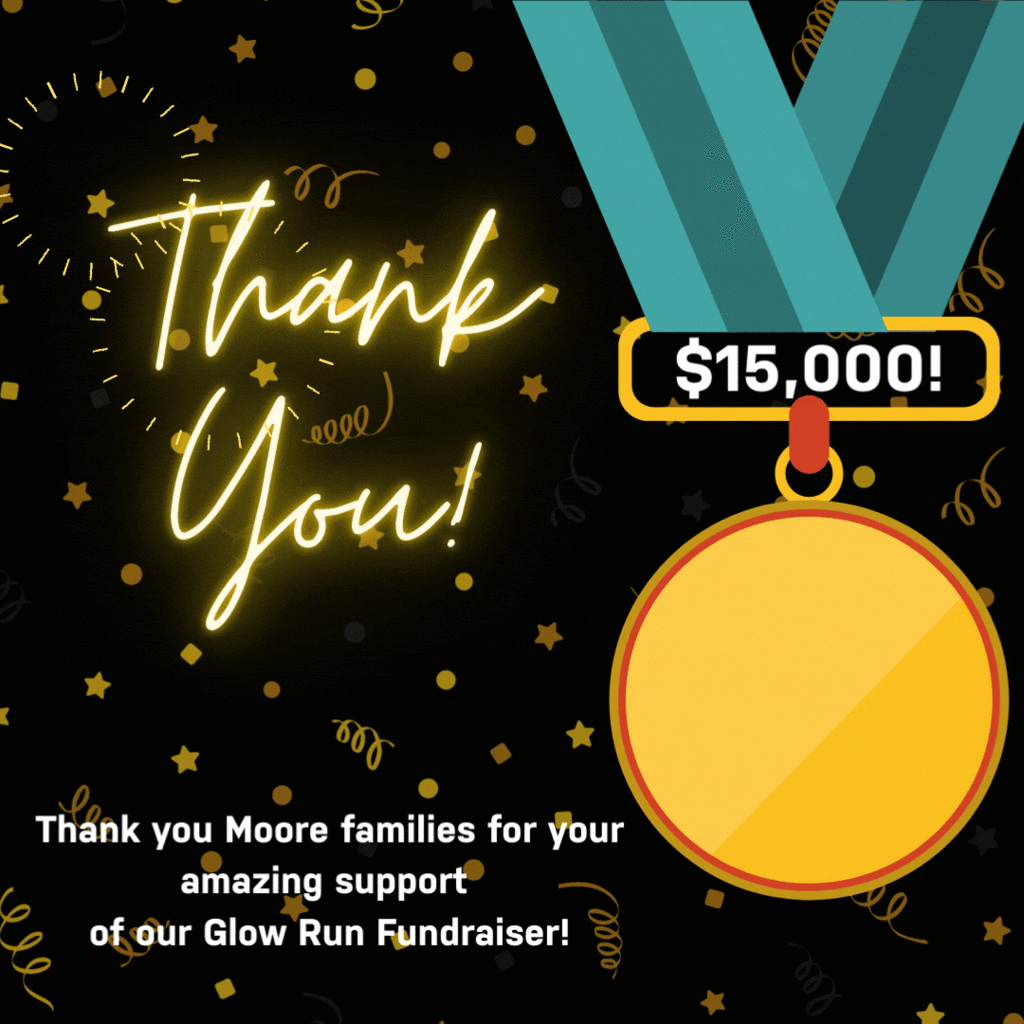 The Moore Glow Run Celebration Event is TOMORROW! This is the LAST NIGHT to support our school on MYBOOSTER.COM. Log any last-minute donations tonight! GO MOUNTAIN LIONS!🐾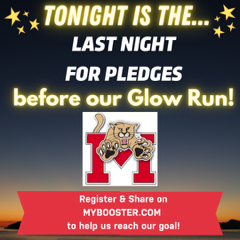 Be sure to wear your grade-level shirts on Tuesday, March 8th for class photos!!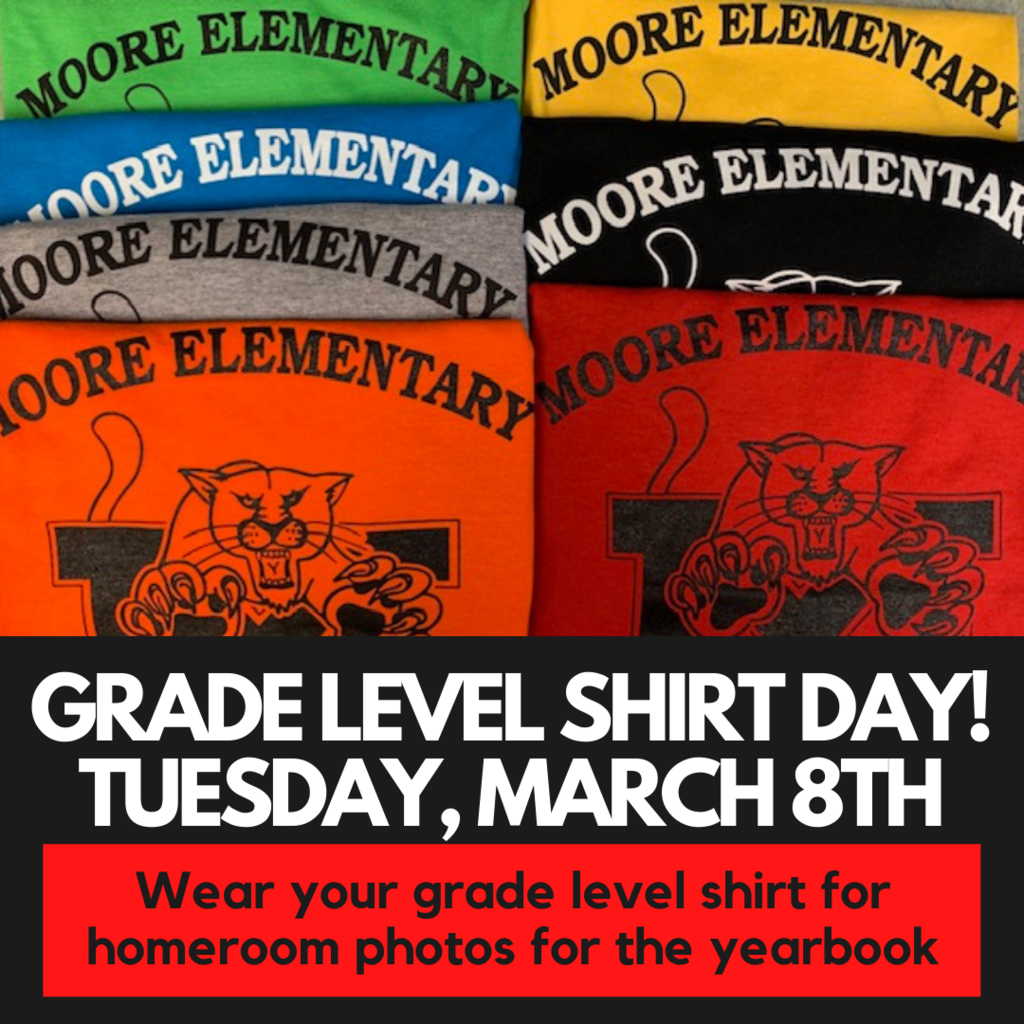 Dr. Schoeneberger @m_schoeneberger stopped by Moore today, and showed off her #Lacrosse skills in 3rd Grade PE! Thank you for checking out our amazing Mountain Lions & Mrs. Reightler's PE class!! #KKidPride #MoorePride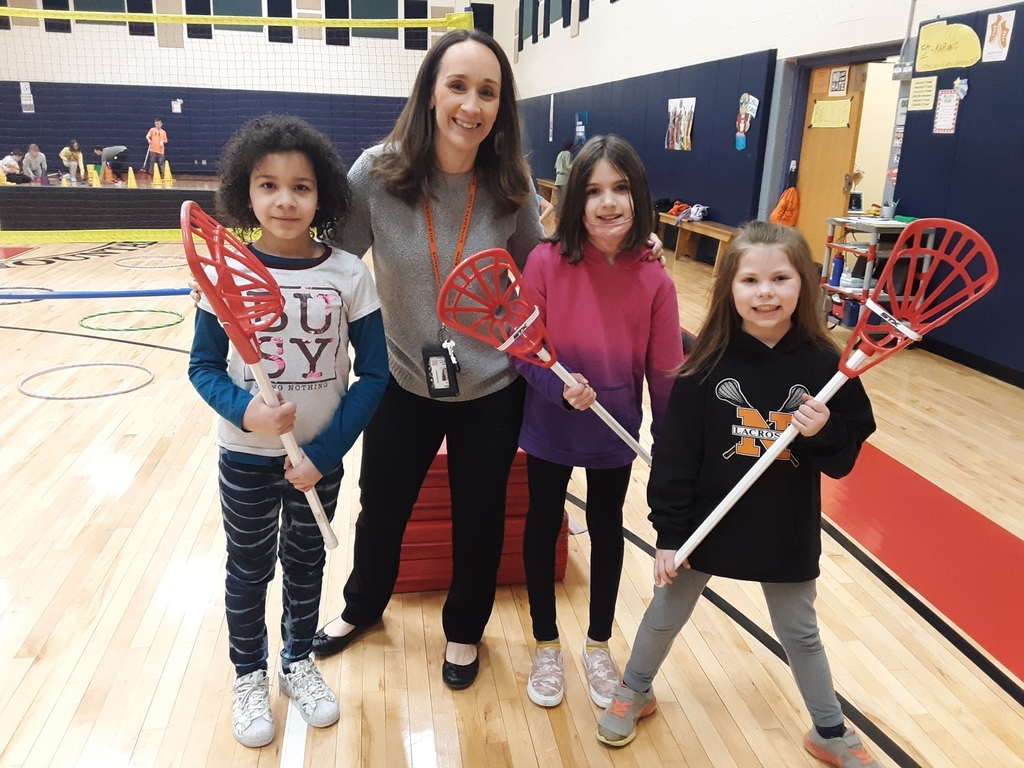 Today is the LAST DAY to register for Moore's Glow Run Celebration Event!🎉 Registering is FREE & EASY! Once registered, share your student's pledge page out to friends and family to help our school!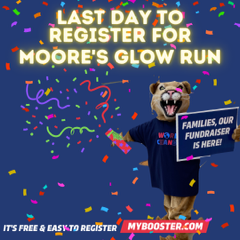 💪TONIGHT'S CHALLENGE - Class with the most NEW donations tonight will Duct Tape the Booster Team😱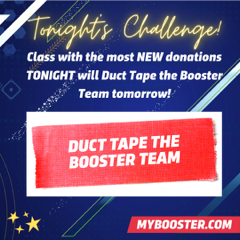 Students have learned all about Curiosity, Practice, Confidence, Humility, and Endurance! You can rewatch the character videos on MYBOOSTER.COM. 🌎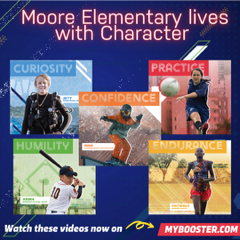 TONIGHT'S CHALLENGE - Top Pledging Class TONIGHT with the most new donations will be able to select the 3 items to dump on Mik Mouse for the Messy Mouse Challenge!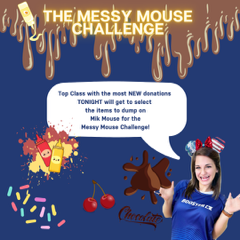 We are trying to earn a donation from ALL 50 STATES! Can you help your student connect to friends & family in another state tonight?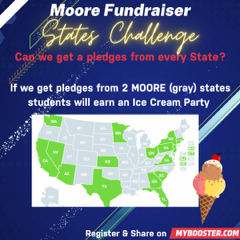 Tonight's Boosterthon Challenge: Get a Donation of any amount and students earn a Disney Dress Up Day!🏰✨ (Cash donations make sure they are in an envelope with your students first & last name and teacher's name)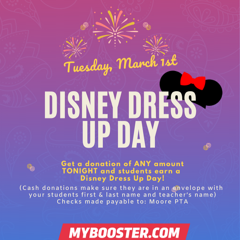 Moore Elementary Families! Do you know if your company will match your donation to support the Moore Glow Run Fundraiser? Find out by following the prompts after making your donation!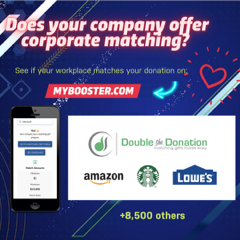 If we reach 60% registration, our school will earn a Movie Day in class🍿. We only need 20 MOORE students to register to reach our registration goal.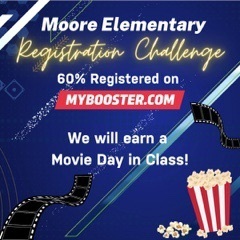 EXTENSION: Due to the Weather on Friday, we have extended the Coloring Contest. Submissions are now due Monday 2/28. (please make sure you have your student's first & last name, and homeroom teacher on the page) Winner will be announced Tuesday 3/1!🖍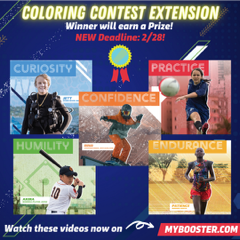 PJ DAY UPDATE: PJ day will now be Monday 2/28! Remember any student registered on MYBOOSTER.COM by Monday will get to wear their PJs to school.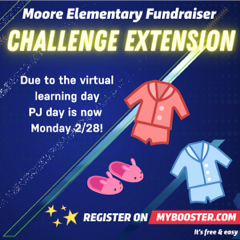 Today students earned a Character Coloring Contest!🖍 Students will go home today with a character coloring page from the Sports City Worldwide Character Theme. Any student who wants to enter in the coloring contest will need to complete their coloring page and return it to the Booster Team by Friday February 25th. Winner will be announced Monday 2/28!🏅More details on MYBOOSTER.COM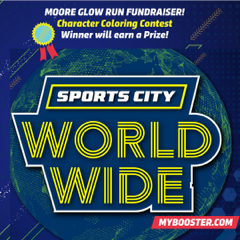 Parents of current Grade 5 students.... On April 6th from 6 to 8pm, the Middle School will be holding an in-person and virtual Parent Night for incoming Grade 6 students! Please keep an eye out for more information...but for now, please save the date!!