NAHS End of the Week Review February 3, 2023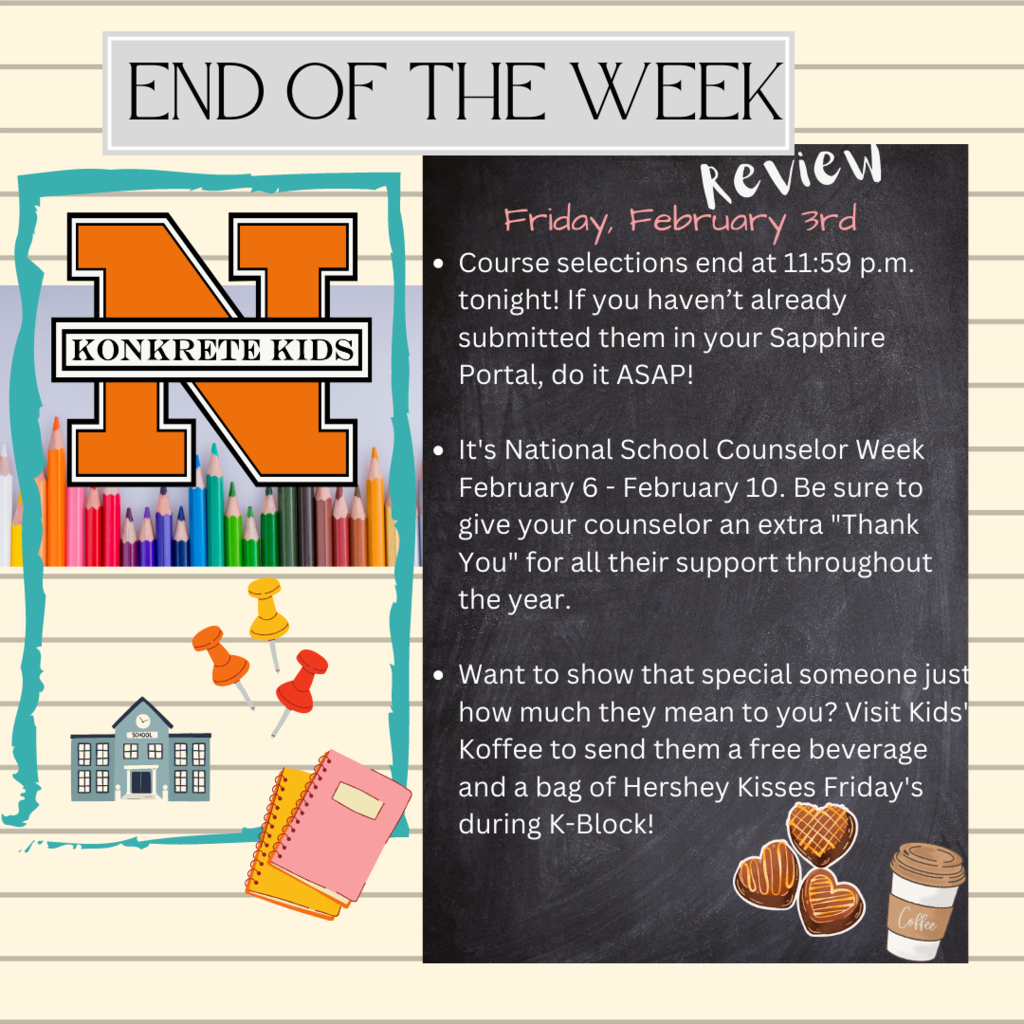 NAHS End of the Week Review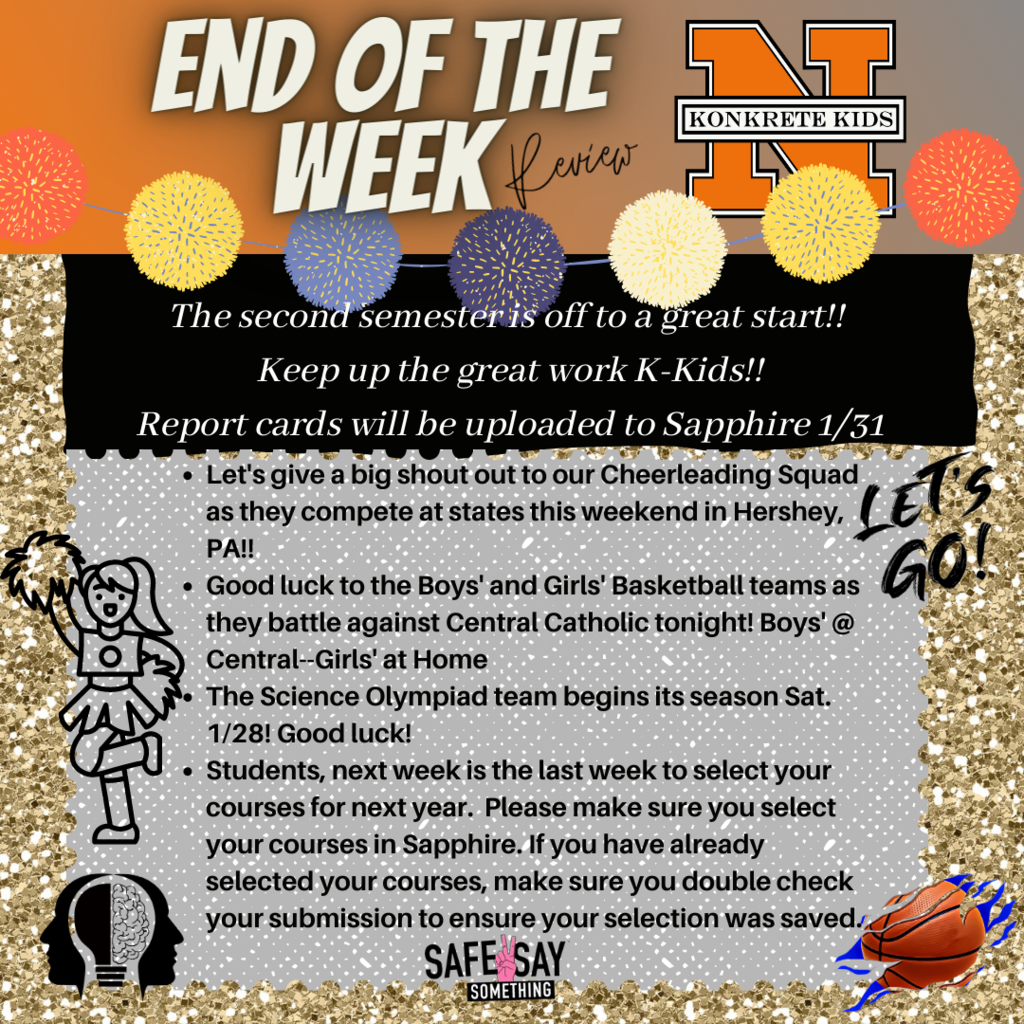 We would like to take a minute to wish two of our custodians, Tom and Curt, best wishes on their retirement! Thank you for your commitment and service to NASD!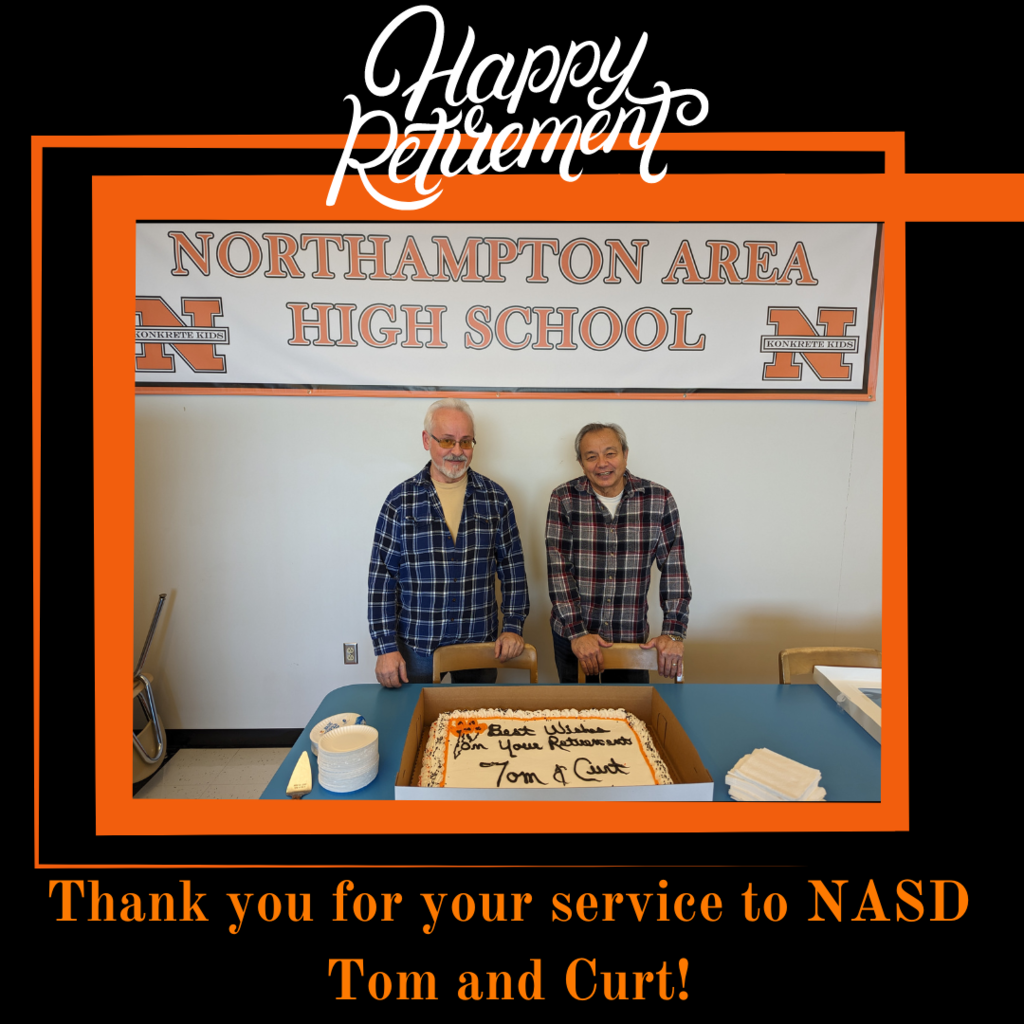 NAHS End of the Week Review January 20, 2023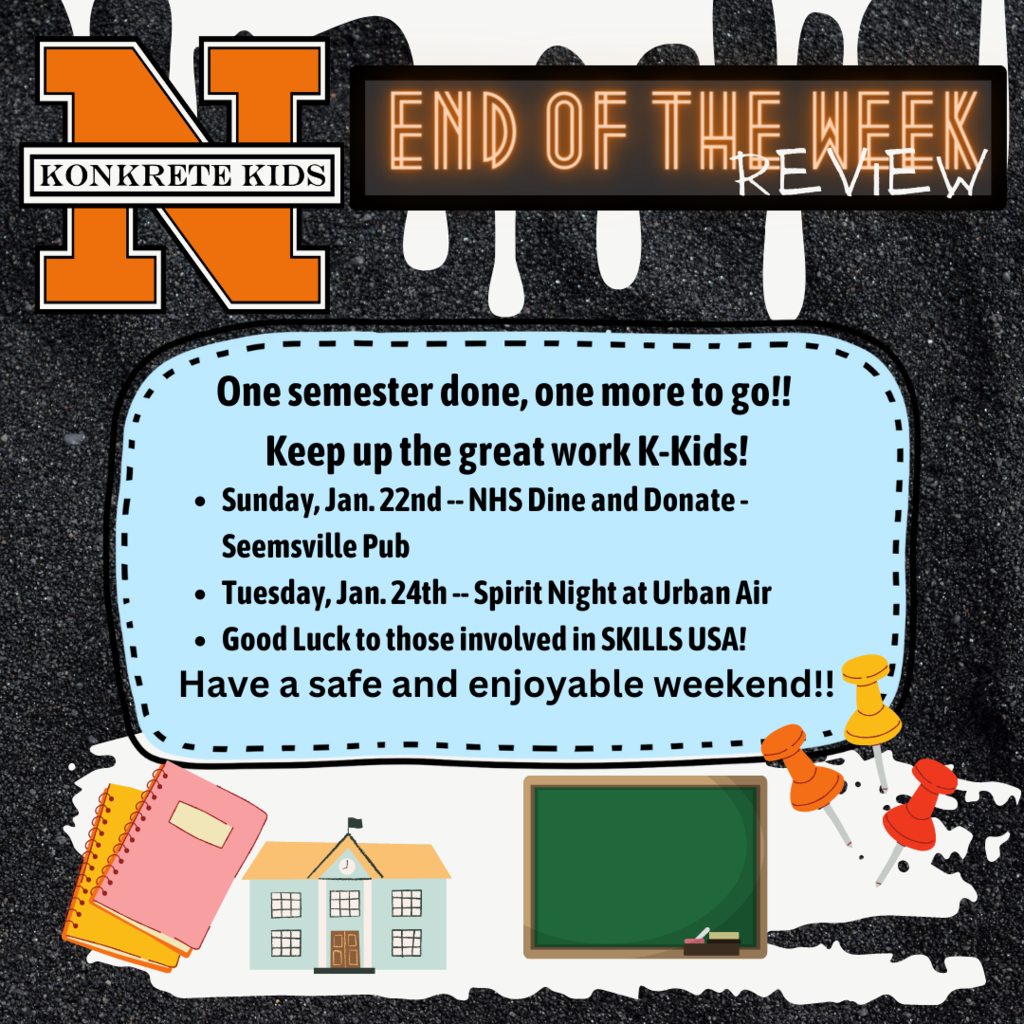 NAHS End of the Week Review January 13, 2023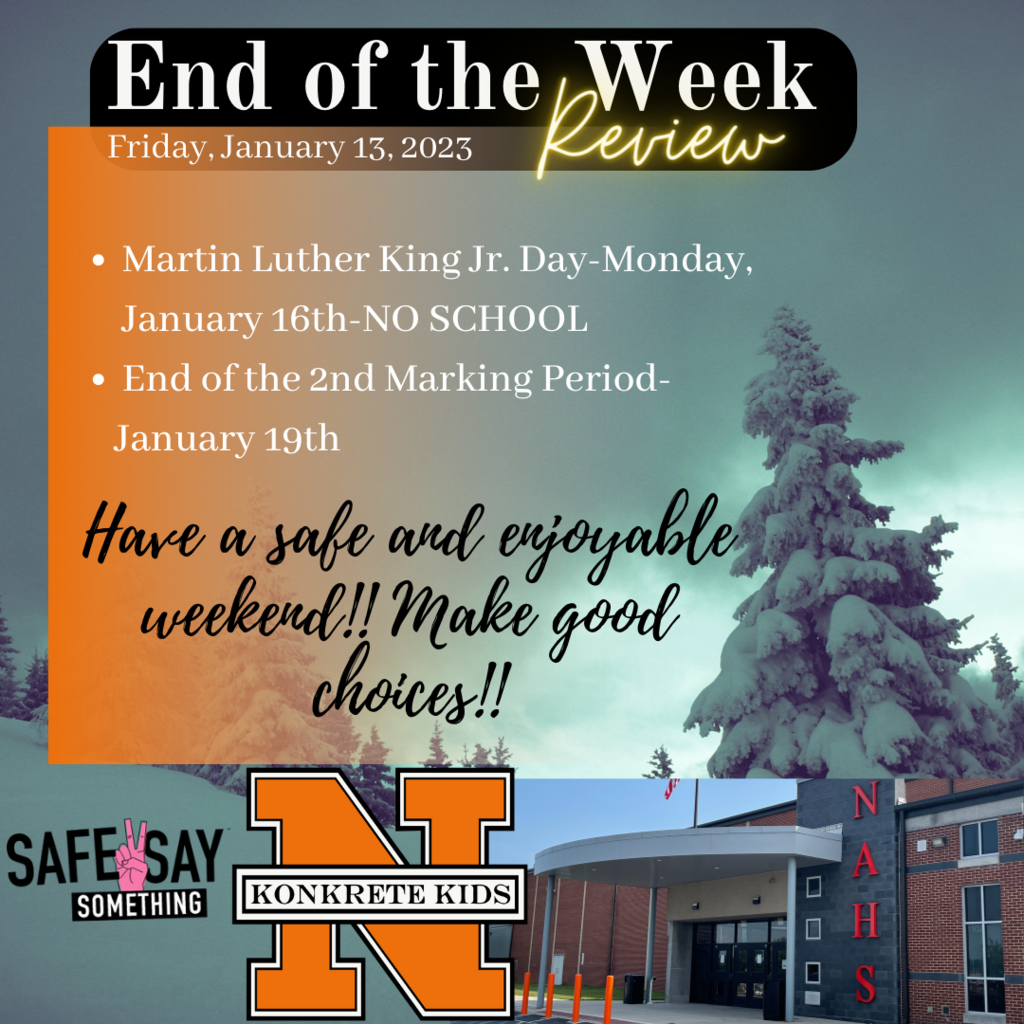 NAHS End of the Week Review January 6, 2023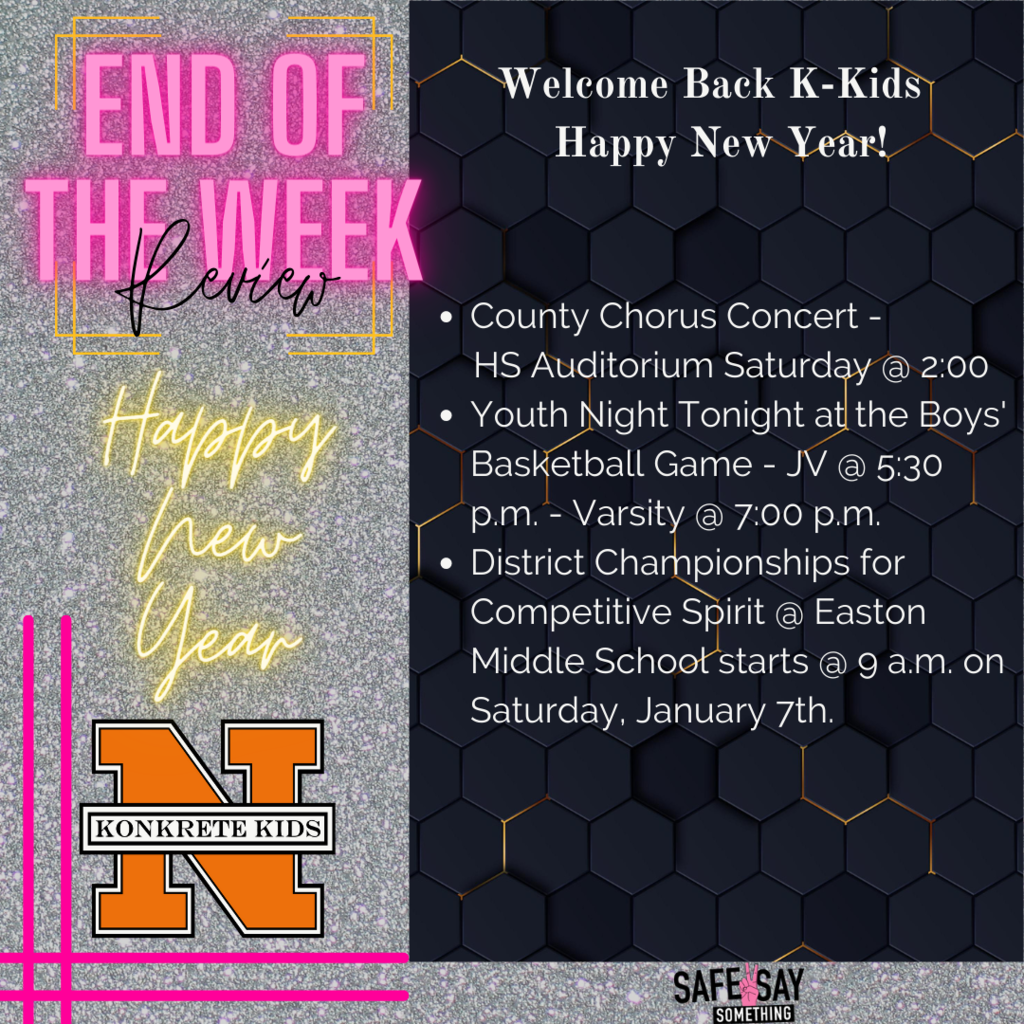 Today the NAHS Faculty and Staff got to enjoy a hot coffee and slice of cake with the NAHS Administration! We appreciate each and everyone of you today and everyday! See you in the new year!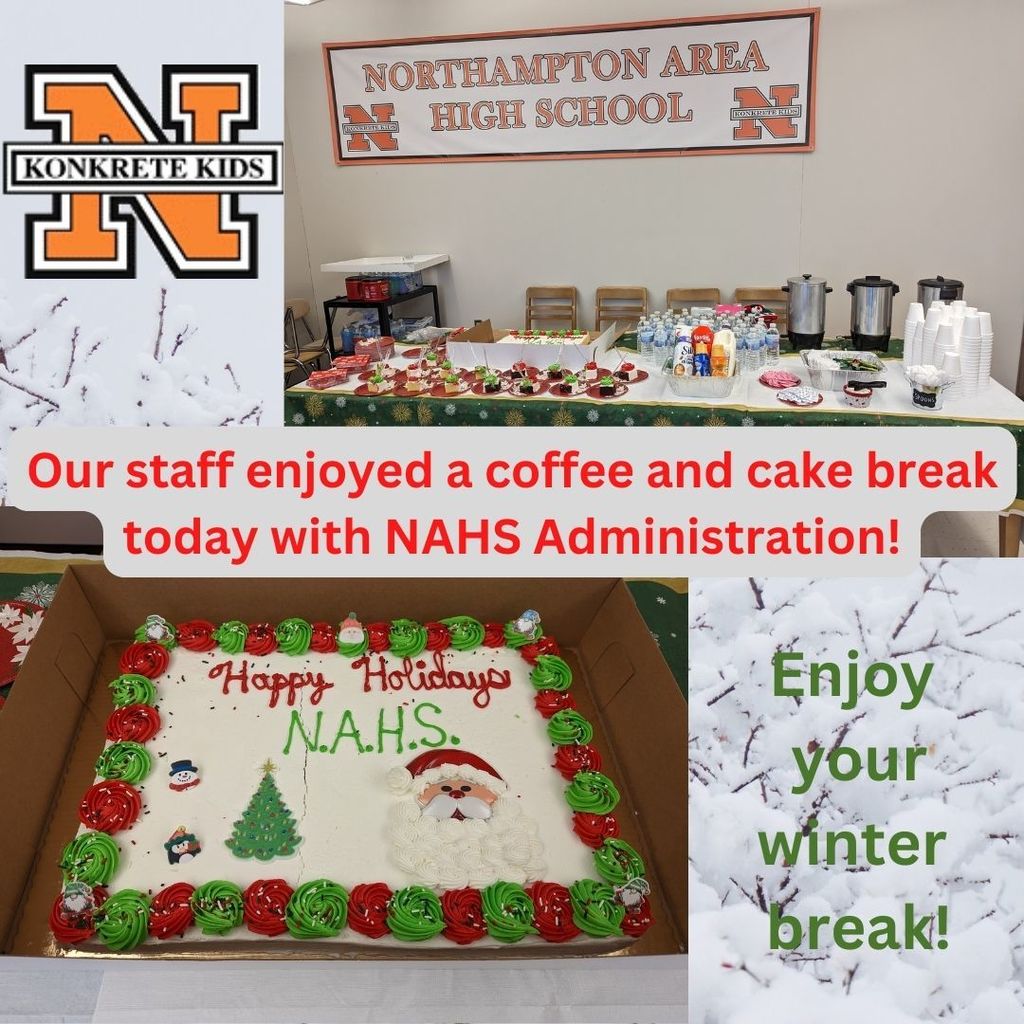 NAHS End of the Week Review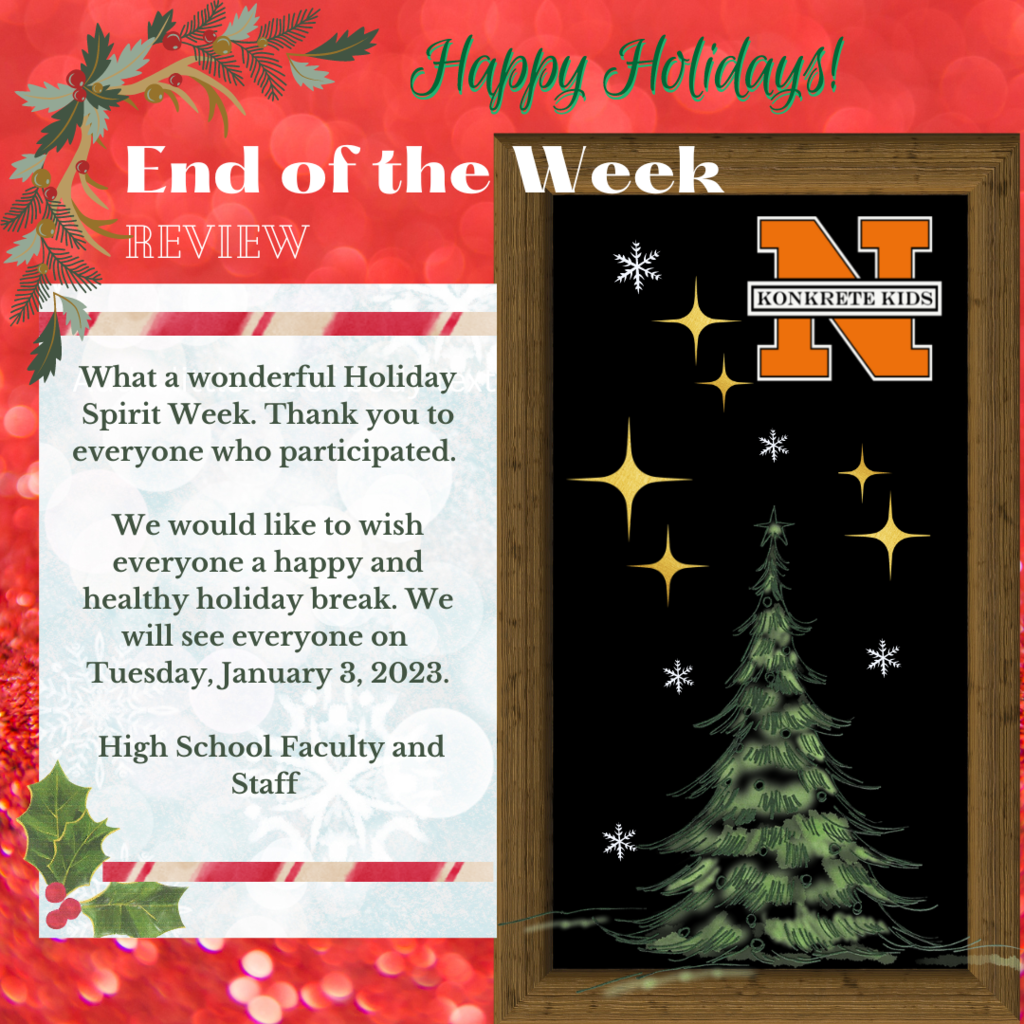 Interested in pursuing an impactful career in Education? Learn more about becoming a substitute @NASDschools and jumpstart your career! See the flyer below for more info! #kkidpride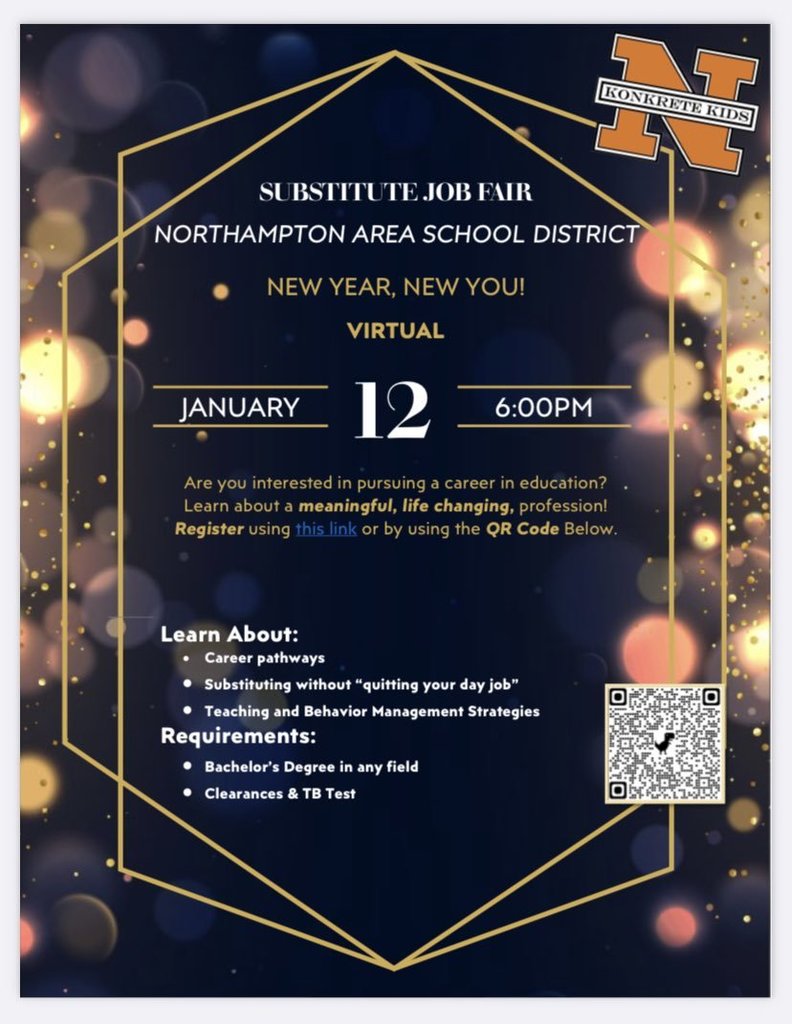 NAHS End of the Week Review December 16, 2022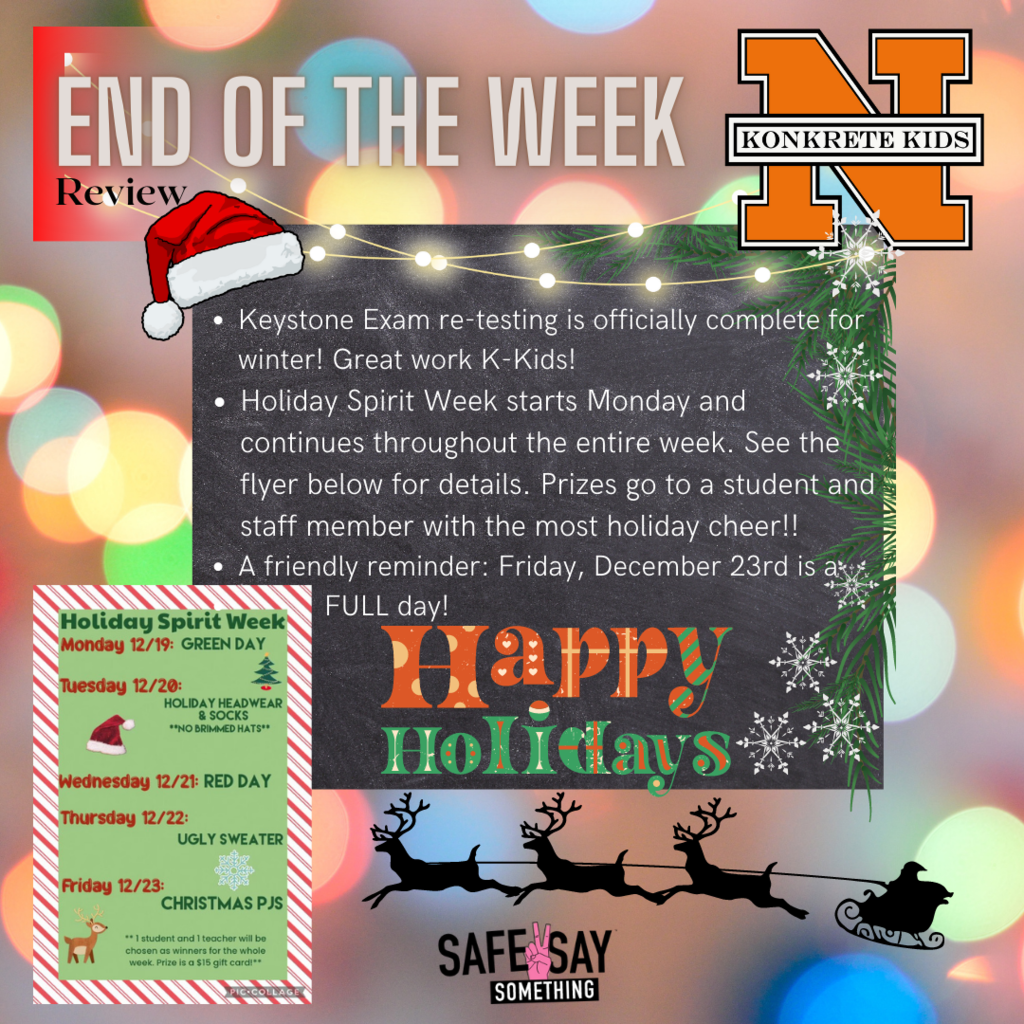 Due to the predicted sleet, freezing rain, and snow throughout the day, Thursday, December 15, 2022, Northampton Area Schools will have a Flexible Instructional Day (FID), and offices will work remotely. Students are asked to check Schoology for work.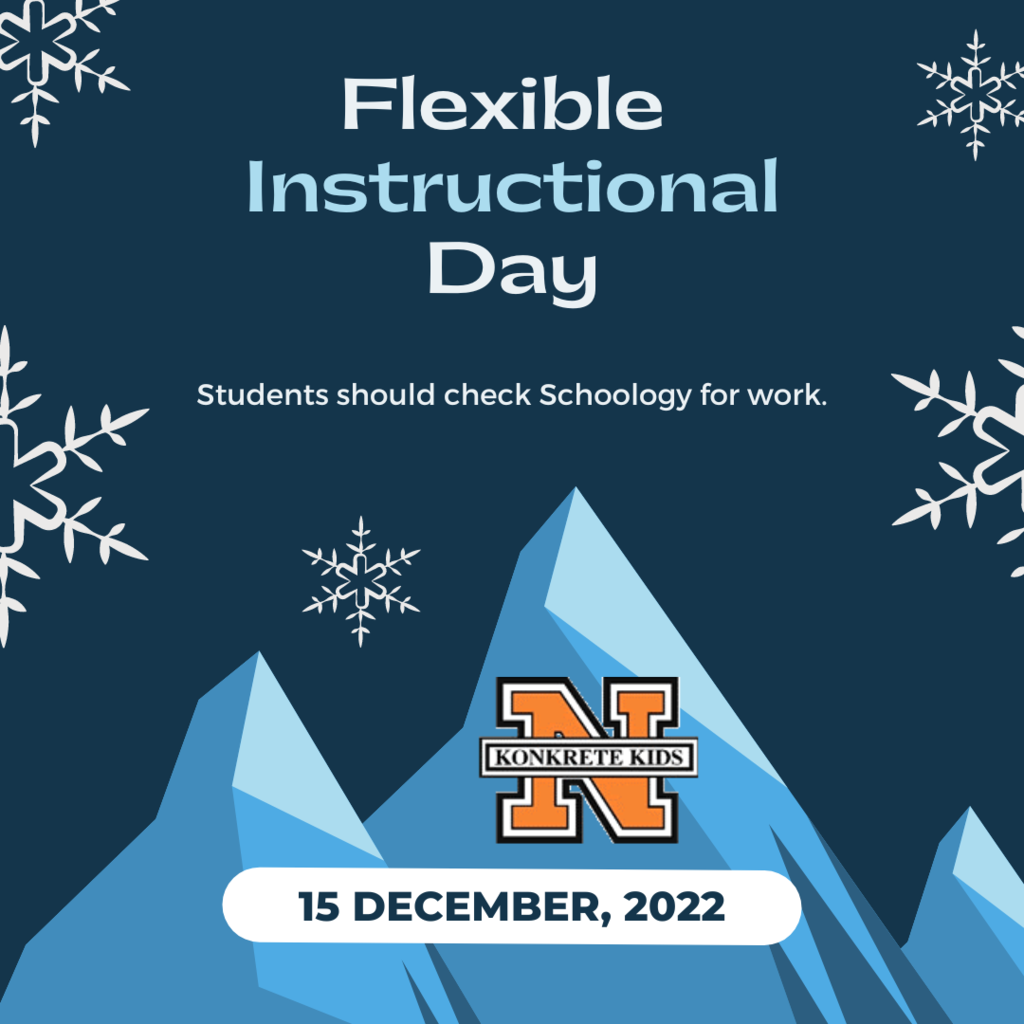 Last night our musicians put on an excellent show! Great job KKids! @BigNBand @KKidPrincipal #KKidPride

NAHS End of the Week Review Friday, December 9, 2022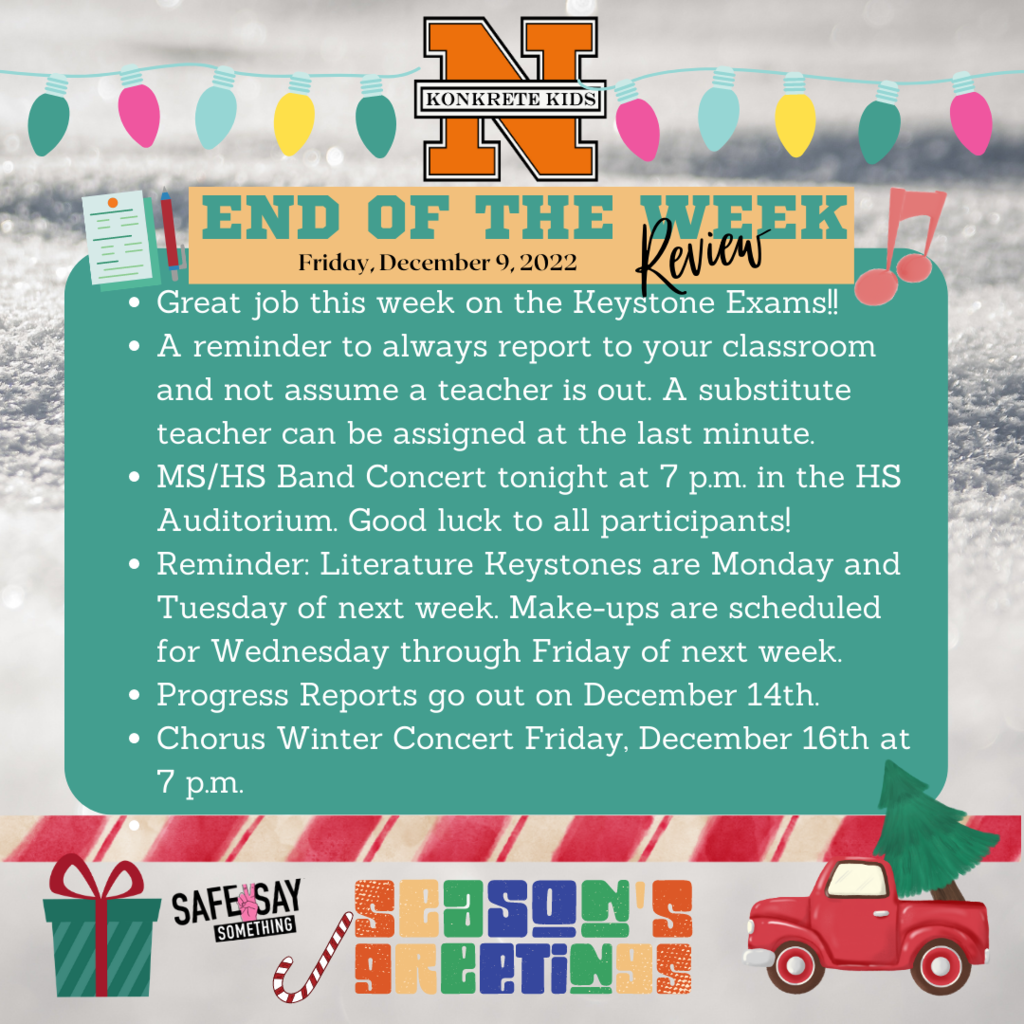 German Club held their annual Gingerbread House Contest today. Congrats to the winners and thanks to all who judged and participated!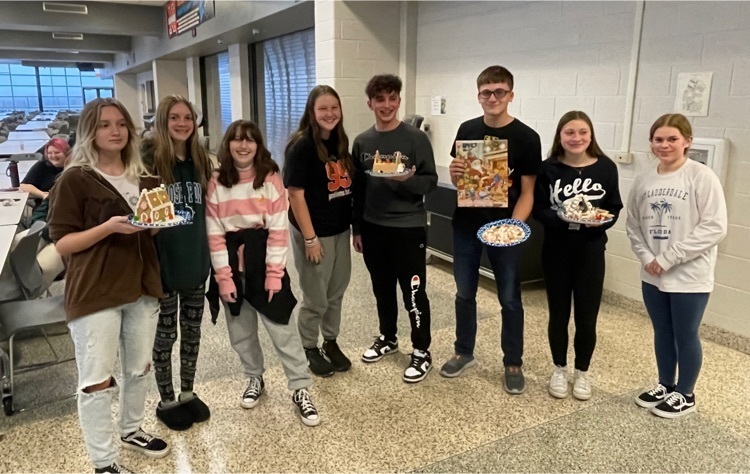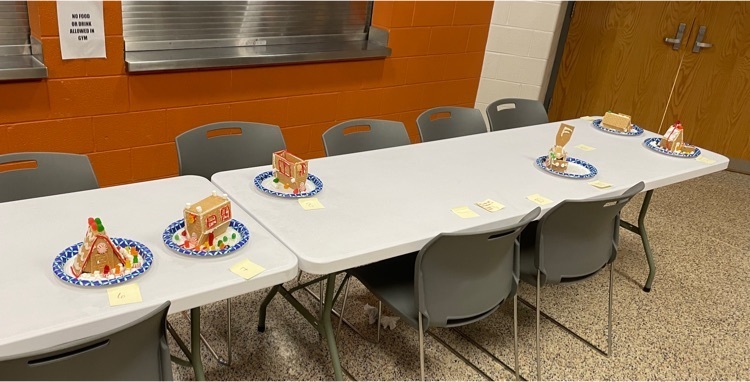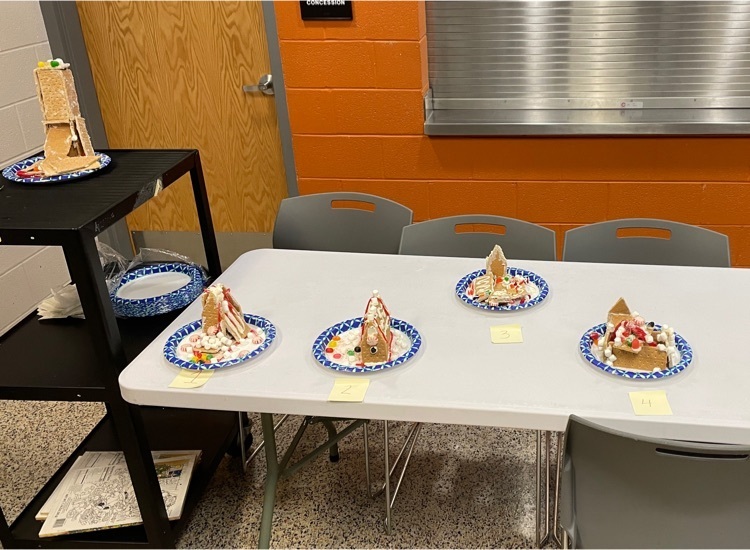 Holiday-Fest for NAHS DECA! Chick-fil-A in Whitehall on 12/14 from 5:00-8:00pm. Be sure to tell them you are there for Spirit Night! Thank you for your support!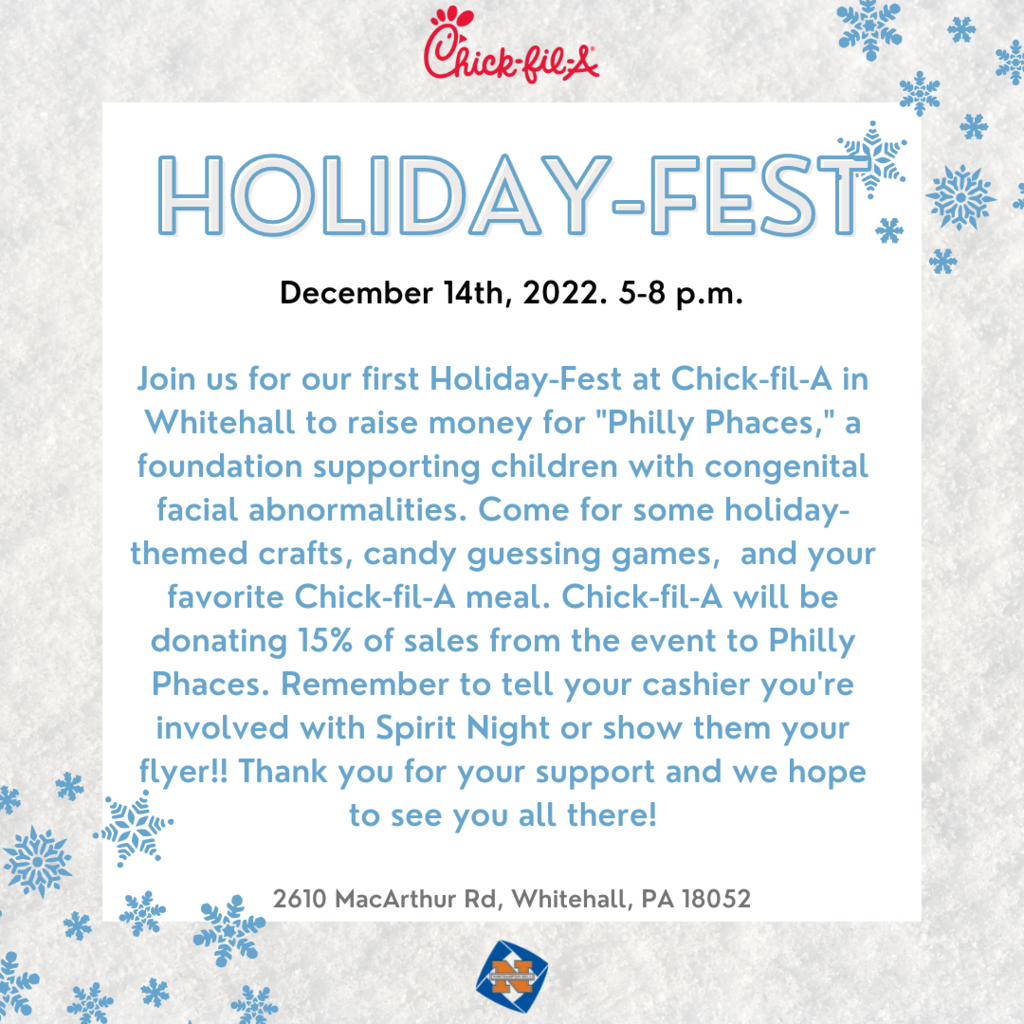 New Club for NAHS!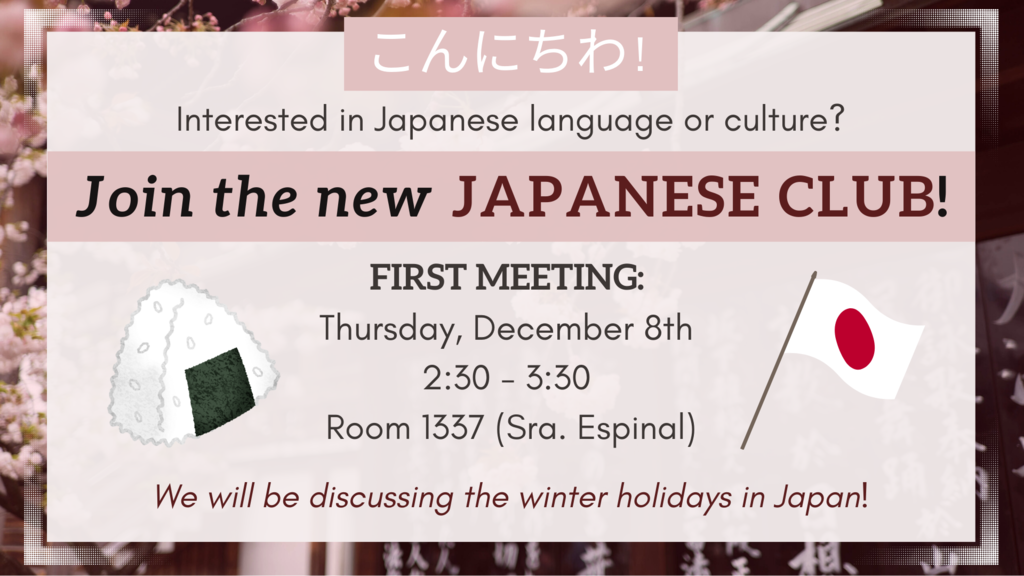 The End of the Week Review 12.2.22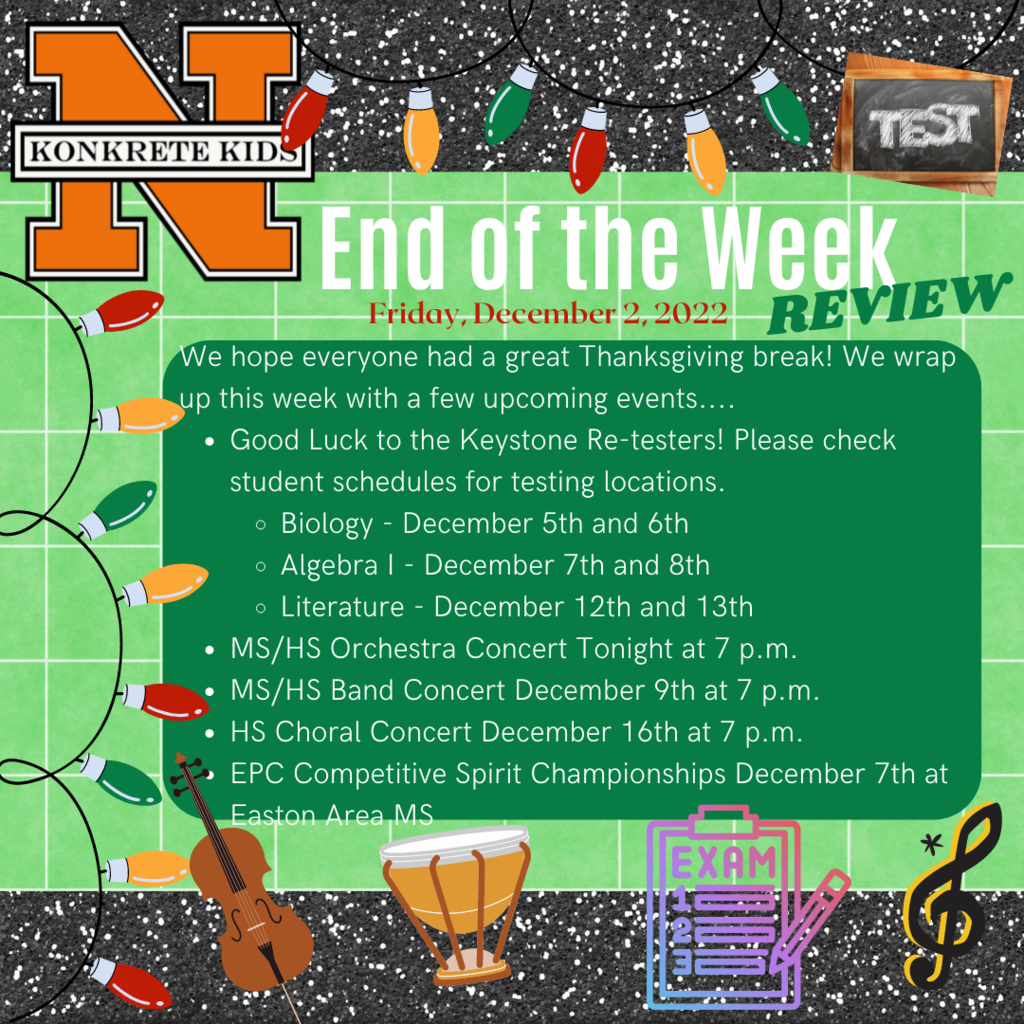 Today is Giving Tuesday and the Volunteer Club is all set with their "Giving Tree" which they have been running for many years now. Staff and students are asked to take a tag and bring it unwrapped to Mrs. Wagner! All gifts will be delivered to the LV Children's Hospital.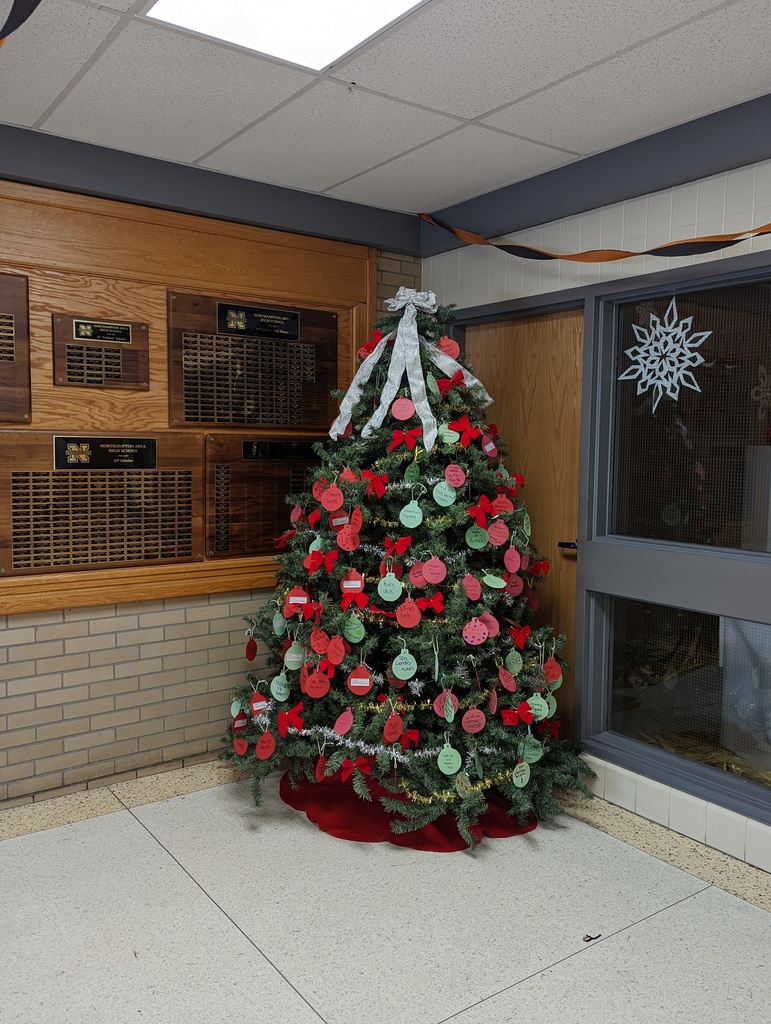 Happy Thanksgiving from the NAHS Staff! Enjoy your break and we will see you back at school on Tuesday, November 29!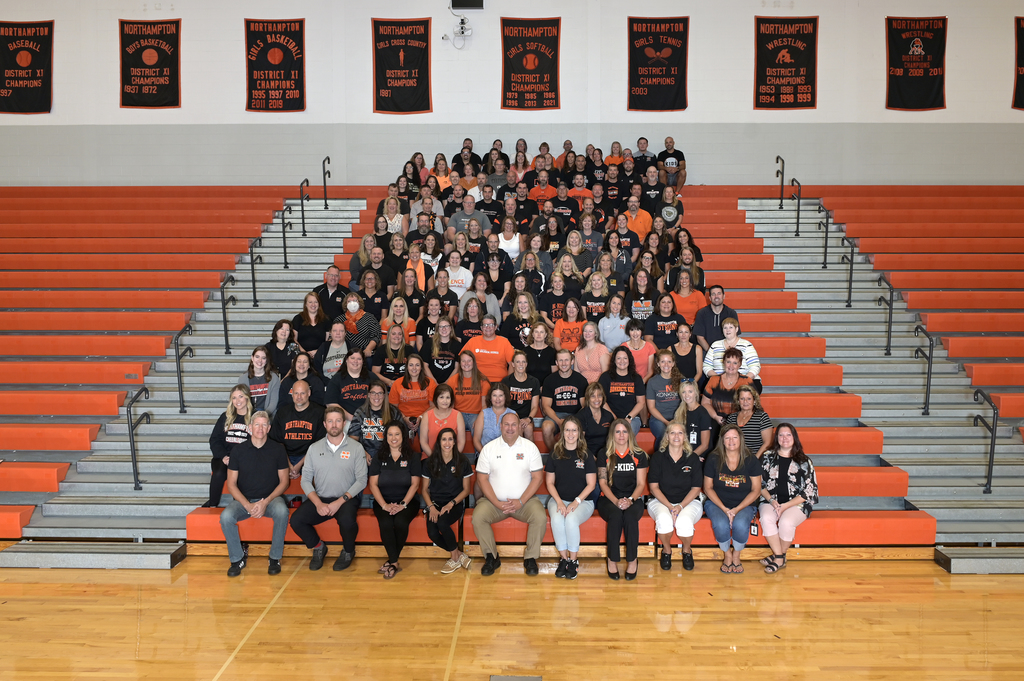 NAHS Student Council put on our annual Turkey Day pep rally today! Thanks to all who participated and supported our students! Good luck Thursday KKids! @KKidPrincipal #Konkretestrong #KKidPride